My Fair Lady ***** (1964, Rex Harrison, Audrey Hepburn, Stanley Holloway, Mona Washbourne, Gladys Cooper, Wilfrid Hyde White) – Classic Movie Review 127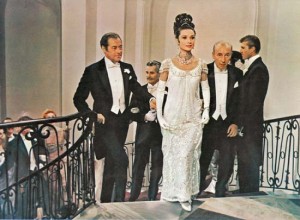 Re-creating his London and Broadway stage role, Rex Harrison triumphs again on screen in the part he was born for, the imperious, misogynistic Professor Henry Higgins, in this magnificent evergreen musical version of Pygmalion by Frederick Loewe (score) and Alan Jay Lerner (lyrics). It's a brilliant, effortless-seeming, dominating performance in a timeless classic entertainment.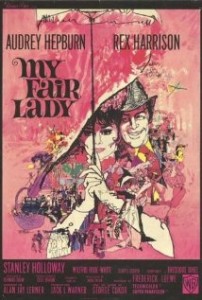 Reflecting its vast popularity both outside and within the film industry, My Fair Lady swept the board at the 1965 Academy Award ceremony, winning Oscars for best actor (Harrison), film, director (George Cukor), adapted score (musical director André Previn), colour cinematography (Harry J Stradling Sr), colour costume design (Cecil Beaton), colour art direction/ set decoration (Beaton, Gene Allen) and sound (George Groves). And in the UK, it won Best Film at the Baftas.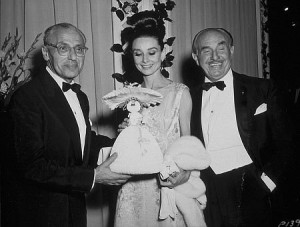 In the famous story from George Bernard Shaw's play Pygmalion, the smug and bullying bachelor linguistics professor Higgins bets his colleague Colonel Pickering that he can pass off the cockney flower girl Eliza Doolittle in posh society, but falls for her despite himself and is redeemed by love.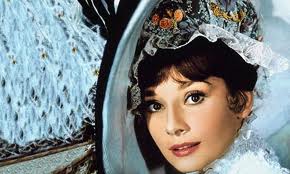 It's a shame that a semi-miscast Audrey Hepburn, alas elbowing out the perfect star of the stage show Julie Andrews as Eliza Doolittle, has a great deal of difficulty being at all convincing as a common flower girl. Her Cockney accent is nearly as appalling as Dick Van Dyke's in Mary Poppins. But, after this hiccup, the stylish and elegant Hepburn blossoms effectively and appealingly on her transformation into a lady.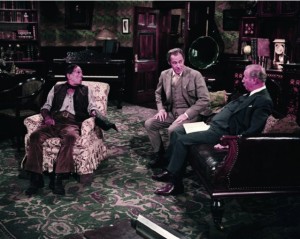 Like Harrison, also re-creating his stage role, Stanley Holloway delights as Eliza's ne'er-do-well dustman dad Doolittle, especially when he's singing the rousing 'With a Little Bit of Luck' and 'Get Me to the Church on Time'. Scoring too are Mona Washbourne as the haughty housekeeper Mrs Pearce, Gladys Cooper as Harrison's snooty mother Mrs Higgins and Wilfrid Hyde White as his sniffy colleague Colonel Pickering.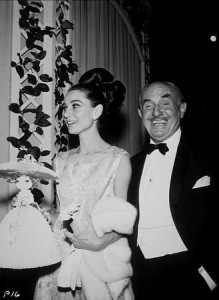 The show's timeless songs are superb and richly enjoyable still. It's a huge tribute to them that they really haven't dated a bit. And George Cukor directs this wonderful entertainment with masterly professionalism and consummate craftsmanship.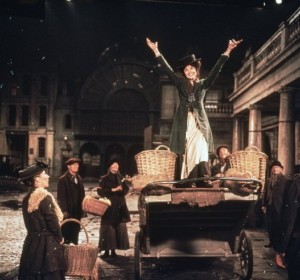 Under the eagle eye of executive producer Jack L Warner, Warner Brothers' vastly expensive studio production looks a divine treat thanks to Cecil Beaton's delightful costumes, Beaton's and Gene Allen's amazing production designs (especially the brilliant, vast, realistic-looking Covent Garden market set) and Harry J Stradling Sr's eye-catching cinematography. Entirely filmed at Warners' Burbank Studios, this is one heck of a beautiful, old-style Hollywood production, with all the old, lavish craftsmanship on show.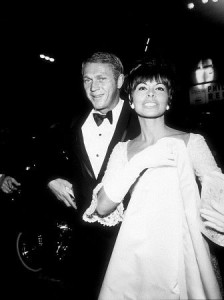 It is a long show taken at a steady pace and meant for a posh night out at the cinema – contemporary prints of this road show movie had an intermission – and is best seen on as large a screen as possible with a good sound system. Viewers with a small TV set might find it easy to have a short snooze in the talky sections.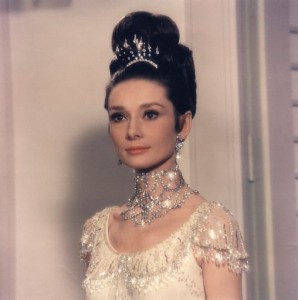 Marni Nixon dubs Hepburn's voice on the singing soundtrack, but Hepburn recorded the songs and in the 1995 restored version her original tolerable trilling singing voice is heard. It is not an improvement, though.
As the ambassador, Henry Daniel appears in his last film. Lerner provides the screenplay. Hermes Pan is the choreographer.
© Derek Winnert 2013 Classic Film Review derekwinnert.com