Irma La Douce *** (1963, Jack Lemmon, Shirley MacLaine) – Classic Movie Review 3676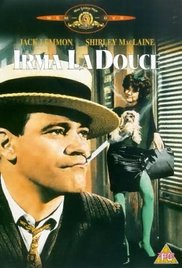 Director Billy Wilder makes the bold decision to film a musical by dumping the original popular Broadway show's songs for his 1963 comedy.
Maybe that is a mistake and so is his unresolved problem with an overlong running time at a massive 146 minutes, a recurring difficulty that happened several times in his illustrious career.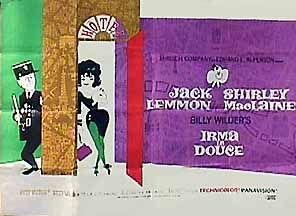 Otherwise all is shipshape with this risque, saucy story of the naive, upright Paris police officer Nestor Patou (Jack Lemmon) who is transferred to the Red Light district and  organizes a raid on a brothel.
Unfortunately, his station superior is arrested along with the woman at the brothel and Nestor is fired, He goes to a bar to drink and is befriended by one of the prostitutes called Irma La Douce (Shirley MacLaine), whom he soon falls for.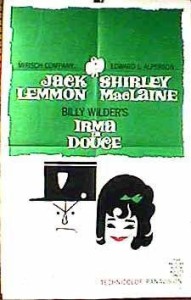 He now finds he is now Irma's new pimp but becomes jealous of her other clients and so he comes up with a plan to disguises himself as an English lord – Lord X – so that he can be her sole client.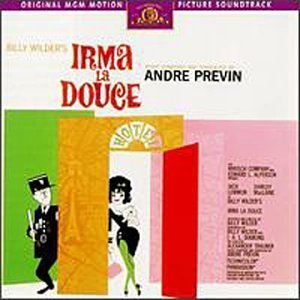 The performances are immaculate and endearing, the story is fetching and art director Alexander Trauner's studio sets of Paris by night are rather special, and it's an attractive looking movie in Technicolor. André Previn won an Oscar for the Best Scoring of Music. MacLaine was Oscar nominated as Best Actress and Joseph LaShelle was Oscar nominated for Best Colour Cinematography.
Okay, so it is not absolutely top Billy Wilder, and certainly not another The Apartment (1960) either, despite the re-convening of its stars and director, but it will have to do.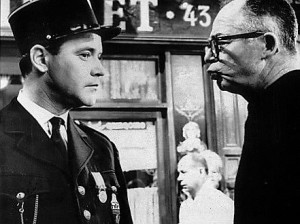 James Caan has a walk-on in his debut. Also in the cast are Lou Jacobi as Moustache, Herschel Bernardi as Inspector Lefevre, Joan Shawlee as Amazon Annie, Bruce Yarnell as Hippolyte and Hope Holiday as Lolita, with Grace Lee Whitney, Paul Dubov, Howard McNear, Bill Bixby and Cliff Osmond.
© Derek Winnert 2016 Classic Movie Review 3676
Check out more reviews on derekwinnert.com