Twelve O'Clock High ***** (1949, Gregory Peck, Hugh Marlowe, Gary Merrill) – Classic Movie Review 6124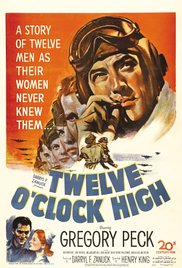 Gregory Peck was Oscar nominated for one of his best roles as Brigadier Frank Savage, an American bomb-group commander cracking up at a wartime British base in Henry King's outstanding, involving and highly popular 1949 war movie.
The winner of two Oscars, it is set at the time of the World War Two risky daylight raids on Nazi Germany in 1943.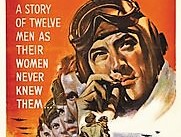 The brilliant acting, Sy Bartlett and Beirne Lay Jr's realistic, thoughtful screenplay (from their novel), Darryl F Zanuck's impressive 20th Century Fox production, the fine Leon Shamroy black and white cinematography and King's efficient direction are the main keys to its success.
Dean Jagger won Best Supporting Actor Oscar as Major Harvey Stovall and the sound recording (Thomas T Moulton) also won. It was also Oscar nominated as Best Picture.
The New York film critics voted Peck best actor.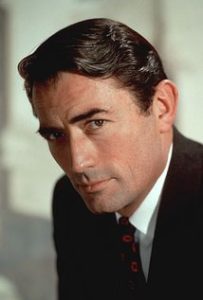 It is Peck's fourth Oscar nomination, after The Keys of the Kingdom (1944), The Yearling (1946) and Gentleman's Agreement (1947). He won the Best Actor Oscar for To Kill a Mockingbird (1962).
Also in the cast are Hugh Marlowe as Lieutenant Colonel Ben Gately, Gary Merrill as Colonel Davenport, Millard Mitchell as General Pritchard, Robert Arthur, Paul Stewart, John Kellogg, Robert Patten, Joyce Mackenzie, Don Hicks, Lee MacGregor, Sam Edwards, Roger Anderson, John Zilly, William Short, Richard Anderson, Lawrence Dobkin, Kenneth Tobey, John R McKee, Peter Ortiz, Harry Lauter, Paul Picerni, Steve Clark and Patrick Whyte.
It is scored by Alfred Newman and designed by Lyle R Wheeler.
© Derek Winnert 2017 Classic Movie Review 6124
Check out more reviews on http://derekwinnert.com