To Kill a Mockingbird ***** (1962, Gregory Peck, John Megna, Frank Overton, Rosemary Murphy, Brock Peters, Mary Badham, Paul Fix, Robert Duvall) – Classic Movie Review 65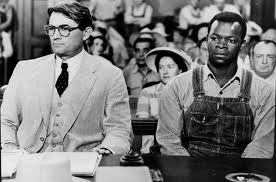 Thanks to the sensitive yet passionate handling of director Robert Mulligan and his regular producer Alan J Pakula, this triple Oscar-winner is one of those rare enough occasions when a great novel becomes great film. And they hired the right man  for the job. Showing his true greatness as a screen actor, Gregory Peck finally won his much deserved best actor Oscar for his honest portrayal – as Atticus Finch, a decent, liberal, widowed small-town lawyer in racially divided 30s Alabama.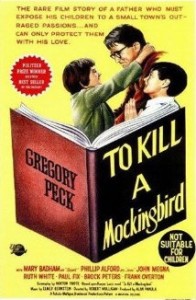 Quiet but steadfast and rousing, Peck just couldn't be better. Astoundingly, he filmed his nine-minute court speech in just the single first take. 'I never had a part that came close to being the real me till Atticus Finch,' he said.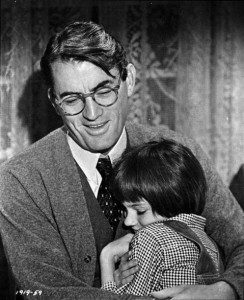 In the story, Atticus Finch has to cope with his two children and the prejudice they encounter while he's defending a wrongly accused young black man, Tom Robinson (Brock Peters), charged with raping a young white woman. Atticus has his hands full with a third lot of folk – some hostile and prejudiced citizens who are trying to stop him defending the man. The tale is largely seen from the perplexed perspective of Peck's little daughter Scout (Mary Badham, excellent, and Oscar nominated).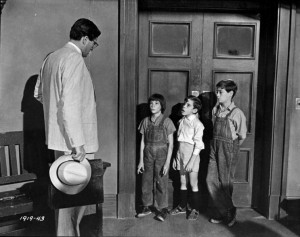 Horton Foote also won an Oscar for his moving script based on the Harper Lee Pulitzer-prize-winning novel of 1960 and a third Academy Award went to the black and white art direction (Alexander Golitzen, Henry Bumstead ) and set decoration (Oliver Emert). Robert Duvall gives a notable performance as the reclusive albino Boo Radley in his first film, and, among the notable support turns, Frank Overton is the sheriff, Paul Fix the judge, William Windom as the prosecutor and Rosemary Murphy plays Maudie. Kim Stanley narrates the movie.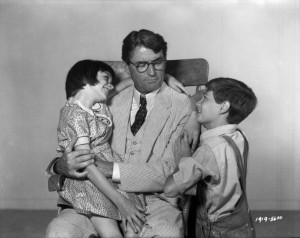 Foote (1916-2009) won a second Oscar when he wrote the screenplay for the 1983 Tender Mercies film with Duvall and was nominated for the script for The Trip to Bountiful in 1985.
Clark (Superman) Kent's favourite movie – how about that!
Brock Peters gave the eulogy at Gregory Peck's funeral in June 2003.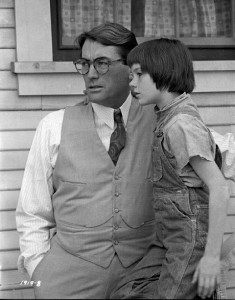 Mulligan and Pakula considered filming in Harper Lee's hometown of Monroeville, Alabama, but found it much modernised and re-created it as the fictional Maycomb at the Universal backlot, which Lee found perfect. She based Atticus on her attorney father, and was moved to tears when she saw Peck playing him. She told him he looked just like him, even down to his pot belly. 'That's not a pot belly,' said Peck. That's great acting.'
Walt Disney paid a huge tribute: 'That's the kind of film I wish I could make.'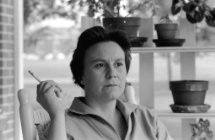 Harper Lee died in Monroeville on February 19 2016, aged 89.
© Derek Winnert 2013 Classic Movie Review 65
Check out more film reviews on http://derekwinnert.com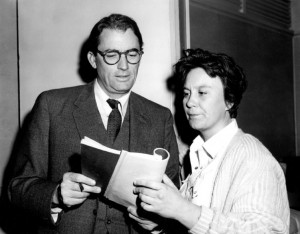 Peck with author Harper Lee.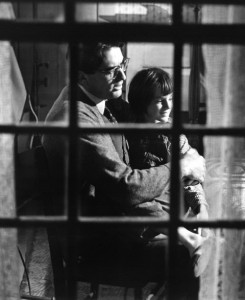 Peck with Mary Badham as Jean Louise 'Scout' Finch.