Hannibal ***** (2001, Anthony Hopkins, Julianne Moore) – Classic Movie Review 135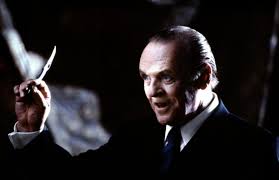 'It's distress that excites him.'
Thomas Harris's third novel about Hannibal Lecter is utterly bizarre, always thrilling and sometimes disgusting horror stuff of the most playfully gruesome kind. Gleefully opening itself up to accusations of being sick, this 2001 film version kicked up quite a controversy, especially in the UK, with its smart but jokey attitudes to the horrors it graphically shows.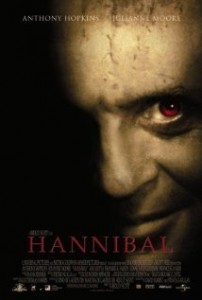 It's brilliantly filmed in a great horror movie by Britain's Ridley (Alien, Gladiator) Scott with true devotion to his star, the Italian scenery and his story. And it's written with great style and confidence by two of the finest screenwriters working, David Mamet and Steven Zaillian. They keep the complex narrative crisp, clear and dynamic, with fine, distinguished dialogue, and smoothly solve the problem of the credibility Harris's original beauty-and-the-beast ending by providing another (darkly tongue-in-cheek) one, apparently with his blessing.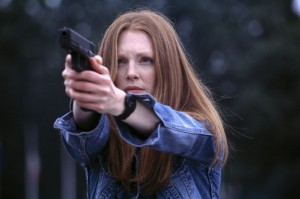 It's 10 years on since The Silence of the Lambs, but FBI agent Clarice Starling is still obsessed with the cannibal serial killer Dr Hannibal Lecter. He has escaped the famous jail cell where she interrogated him and is now at large somewhere in the world, evading all attempts to capture him, despite being high on the FBI's ten most wanted.
And he's never forgotten her either, even though he's started a new life as an art expert in Florence, Italy. But now the just-about living remains of one of Hannibal's victims, Mason Verger (an un-recognisable Gary Oldman), and an Italian cop, Inspector Rinaldo Pazzi (Giancarlo Giannini), conspire to bring Hannibal and Clarice together again. It turns out that Pazzi comes from a long line of betrayers…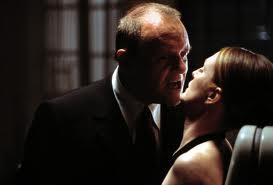 Sir Anthony Hopkins takes a deep bite into his six-course banquet of a meaty role as Lecter and magnificently chews up the scenery. He turns the great movie monster of the first film into something even scarier, a fully-etched and worryingly sympathetic character with a firm set of (admittedly perverted) moral values as strong as his killer instinct and his analytical brain. A gravely intense Julianne Moore devours her equally tasty part of Clarice. Catching the role just right, she is first rate, almost erasing memories of Jodie Foster in the original.
Giannini is excellent too as the grave and troubled Pazzi, who makes the fatal mistake of trying to betray Lecter out of greed, and Ray Liotta is a splendidly sweaty villain as nasty FBI boss Paul Krendler, who makes the fatal mistake of being rude to Clarice.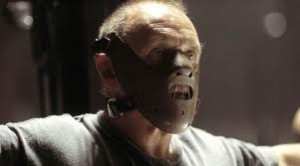 Hans Zimmer's score, John Mathieson's cinematography and Norris Spencer's production designs help Scott ensure his usual high-quality movie. How did the producers get permission to film this movie on all the most sacred spots of Florence, including using the Palazzo Vecchio as a murder scene? Florence is definitely a star of the movie, and the film takes a temporary dip when it shifts over to America for the rest of the story.
In any case, Hannibal is an extremely tasty morsel, delicious enough to eat with huge relish, at least for those with a strong stomach.
Frankie Faison, the only actor to appear in all four Hannibal films, is back as Barney.
The main title sequence is designed by Nick Livesey.
After Hannibal's huge worldwide success, Hopkins quickly filmed a follow-up prequel Red Dragon in 2002 (remaking Manhunter).
http://derekwinnert.com/red-dragon-classic-film-review-74/
http://derekwinnert.com/the-silence-of-the-lambs-classic-film-review-84/
http://derekwinnert.com/manhunter-classic-film-review-136/
(C) Derek Winnert 2013 Classic Movie Review 135
Link to Derek Winnert's home page for more film reviews: http://derekwinnert.com/