Red Dragon ***** (2002, Anthony Hopkins, Ralph Fiennes, Edward Norton, Philip Seymour Hoffman, Emily Watson, Harvey Keitel) – Classic Movie Review 74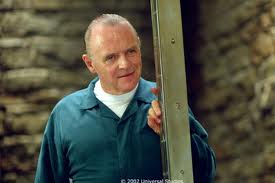 Anthony Hopkins is back to relish his role as Dr Hannibal 'The Cannibal' Lecter in this extremely smart and tasty 2002 horror movie prequel to The Silence of the Lambs (1991) and Hannibal (2001). The second version of Thomas Harris's brilliant novel Red Dragon, it was first filmed by Michael Mann as Manhunter in 1986 with William Petersen and Brian Cox as Lecter.
The controversy still rages which film is better, but not which actor is better. Effective though Cox (briefly) was, Hopkins made the role his own, and it's the part he'll always be remembered for. Red Dragon ensures that Hopkins has plenty to do. He may be a side issue, but he's the main attraction.
First, in a brilliant prologue, bristling with suspense and tension, we find out how Hannibal lands up in that infamous jail cell, thanks to dogged FBI agent, Will Graham (Edward Norton). Later, Graham is brought out of retirement for his special skills to solve a new case when he is roped in by FBI boss Jack Crawford (Harvey Keitel) to find The Tooth Fairy serial killer. He's murdering families in their beds. It looks random but could there be a pattern?
We next see Lecter as Graham, confronting his demons as well as the demon, nervously but confidently quizzes him for clues, sweat around his armpits afterwards. Soon, not only Graham but also his family is in danger. The Tooth Fairy has a link to Lecter. The suspense and tension just don't stop for 124 classic horror thriller minutes.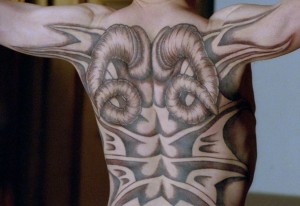 Hopkins gets all the best lines, and he savours every one of them, Norton makes a very fine, haunted hero and Keitel adds the right air of white command and authority. But the surprise is Ralph Fiennes's dazzling portrayal of Francis Dolarhyde, The Tooth Fairy, a monster who's both chilling and credible.
Philip Seymour Hoffman is ideal as the sweaty, grubby gutter journalist Freddy Lounds (a variant on his Talented Mr Ripley performance), Emily Watson is excellent as Reba McClane, the blind woman Dolarhyde feels he's safe to take up with, and Anthony Heald reappears from The Silence of the Lambs as creepy jail warden Dr Frederick Chilton and Frankie Faison is back as Barney, the only actor to appear in all four Hannibal movies.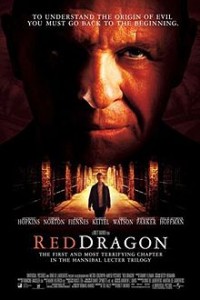 It's grisly, gruesome stuff, but this chiller treat is a succulent banquet for horror fans to feast on, thanks to the cast, crew and the expert screenplay by The Silence of the Lambs scriptwriter Ted Tally. Brett Ratner (best known for Rush Hour) proves the ideal choice, directing with a frenzied passion and obvious relish for the material, while Dante Spinotti's cinematography, Danny Elfman's score and Kristi Zea's production designs are all exceptionally classy, contributing to the movie's success.
The DVD interestingly shows alternative, deleted and full versions of cut scenes.
Composer Lalo Schifrin plays the orchestra conductor in the prologue. Michael Jackson wanted to play Dolarhyde! He visited the set and director, whom he worked with on music videos. Spinotti also lensed Manhunter, which has a very different visual style.
http://derekwinnert.com/the-silence-of-the-lambs-classic-film-review-84/
http://derekwinnert.com/hannibal-classic-film-review-135/
http://derekwinnert.com/manhunter-classic-film-review-136/
© Derek Winnert 2013 Classic Movie Review 74
Check out more reviews on http://derekwinnert.com