Something Wild **** (1986, Jeff Daniels, Melanie Griffith, Ray Liotta, Margaret Colin, Tracey Walter) – Classic Movie Review 4063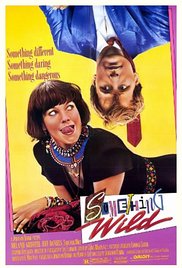 Mixing crime, romance and comedy, director Jonathan Demme's crazed 1986 thriller is perhaps the best of the cycle of mid-Eighties yuppie-in-peril movies.
Jeff Daniels stars as businessman Charles Driggs, a very proper, middle-class man who decides to skip a restaurant without paying his bill only to be picked up by sexy Louise Brooks lookalike 'Lulu' [or real name Audrey] (Melanie Griffith) and taken by her on a wild weekend trip of frantic sexual activity, terror and sheer panic.
Pretending to be a married couple, they visit Audrey's mother and attend her high school reunion, where they meet Audrey's violent ex-husband Ray, just released from prison and wanting Audrey back.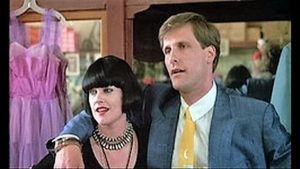 From its kooky, offbeat beginnings to its strangely romantic middle-section then on to its frightening last third as Lulu's psychotic former husband Ray (Ray Liotta, brilliant in only his second movie) descends upon the couple like fury, the movie is a dark, disturbing fantasy of the top rank.
Complex though it is, a confident director Demme holds it all together with loads of style and verve. The screenplay by E Max Frye is sharp, Tak Fujimoto's cinematography is focused, and the upbeat score by John Cale and Laurie Anderson is tremendous. Also there are funny walk-on roles by directors John Waters and John Sayles. Also in the cast are Margaret Colin, Tracey Walter, Dana Preu and Jack Gilpin.
Something Wild truly is a film to go something wild over.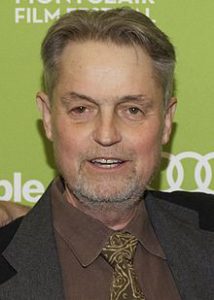 David Byrne paid tribute to his friend Jonathan Demme (22 February 1944 – 26 April 2017) : 'Jonathan helped me as I was developing True Stories, I wrote a song for his film Something Wild, a score for Married to the Mob.' Demme filmed Byrne and Talking Heads in his innovative concert movie Stop Making Sense (1984).
© Derek Winnert 2016 Classic Movie Review 4063
Check out more reviews on http://derekwinnert