Alfred Hitchcock Movie Cameos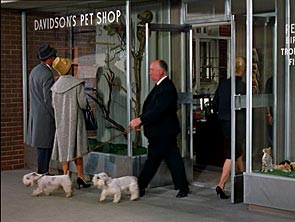 Alfred Hitchcock never won an Oscar but he was nominated as Best Director five times, for Rebecca, Lifeboat, Spellbound, Rear Window and Psycho. He made  cameo appearances in 39 of his 52 surviving major films (his second film, The Mountain Eagle, is lost). He appears in all his 30 features from his first American film Rebecca onward.
Here he is in The Birds, leaving the pet shop with two of his own Sealyham terriers, Geoffrey and Stanley, as star Tippi Hedren enters.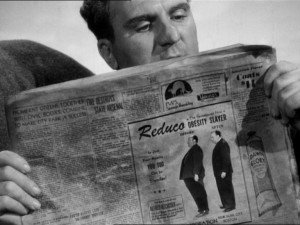 His most ingenious cameo, in Lifeboat, in the before and after pictures in the newspaper ad for Reduco Obesity Slayer.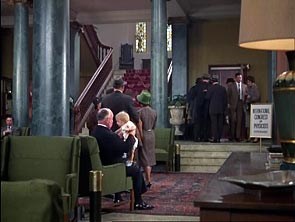 Torn Curtain, sitting in the Hotel d'Angleterre lobby with a baby on his knee, shifting the child from one knee to the other.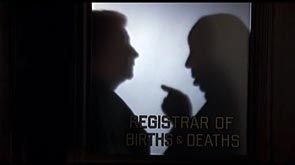 The last appearance in his final film Family Plot (1976), in silhouette through the door of the Registrar of Births and Deaths.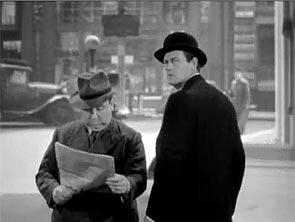 Here he is in Foreign Correspondent, after star Joel McCrae leaves his hotel, wearing a coat and hat and reading a newspaper.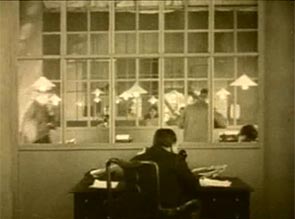 His first cameo appearance in a film is in The Lodger (1927), and he appears twice, at a desk in the newsroom and in the mob scene at the end after the lodger is saved from the crowd.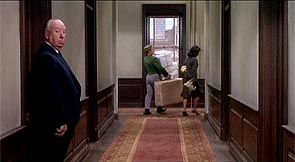 Unusually looking to camera, Hitch makes his customary cameo early in the 1964 film Marnie as a hotel guest walking nearby Tippi Hedren's character Marnie in a corridor.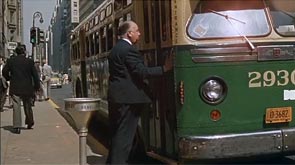 Here he is in North by Northwest (1959), just missing a bus, immediately after his credit passes off screen during the title sequences.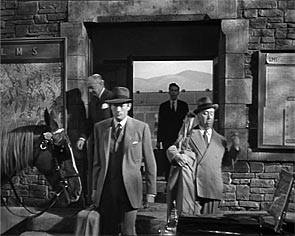 The Paradine Case (1947), leaving the train at Cumberland Station, carrying a cello case.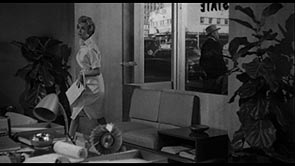 Psycho (1960), wearing a Stetson hat, seen through an office window as star Janet Leigh comes through the door.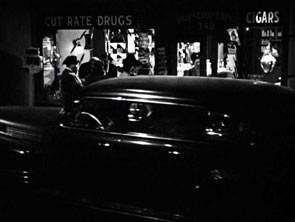 Saboteur, standing in front of Cut Rate Drugs as the saboteur's car stops.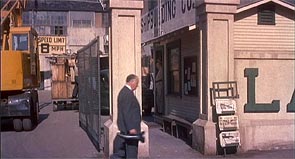 Vertigo (1958), in a grey suit walking in the street with a trumpet case.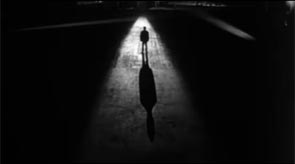 The Wrong Man (1957), seen in silhouette narrating the film's prologue.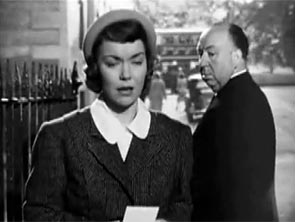 Stage Fright (1950), turning to look back at star Jane Wyman in her disguise as  Marlene Dietrich's maid.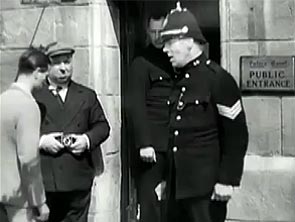 Young and Innocent (1937), outside the courthouse, holding a camera.