Frenzy **** (1972, Jon Finch, Barry Foster, Alec McCowen, Bernard Cribbins) – Classic Movie Review 92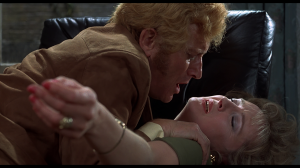 Written with great relish and expertise by Anthony Shaffer (author of the play Sleuth and The Wicker Man screenplay) and directed in England in a creative frenzy by Alfred Hitchcock, this 1972 thriller is a deliciously old-fashioned murder mystery. It works well by pushing the sly black comedy as hard as the grisly serial killer story.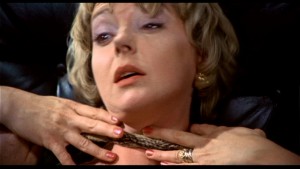 Returning to his native London to film after a long stay in Hollywood, Hitchcock stirs up a fragrant whiff of London's old Covent Garden fruit and vegetable market just before it closed down and relocated to Vauxhall, eventually becoming the shopping and tourist centre of today. Hitchcock was born in Leytonstone, in London's East End, in 1899, himself the son of a green grocer. He gave up the UK in 1940 when he made Rebecca, returning to film in England only twice, for Stage Fright in 1950 and Frenzy, his penultimate movie before Family Plot (1976).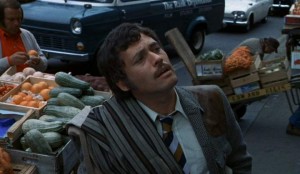 So, what's in the news back in 1972? In central London, there is widespread panic as someone is raping and killing women in a most grisly fashion with neckties and the police are dithering without a clue. It's almost like Jack the Ripper has come back to life. While a politician is giving a speech, a body is washed up in The Thames at the riverbank beside the old County Hall building on the South Bank.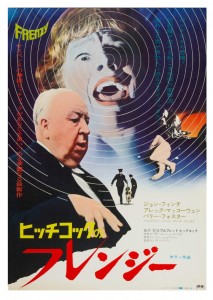 The public and the media are in a frenzy with The Necktie Killer! By the way, the British don't call them neckties, just ties, but let's let that pass. The Tie Killer doesn't sound right, and Americans wouldn't know what Hitch was talking about.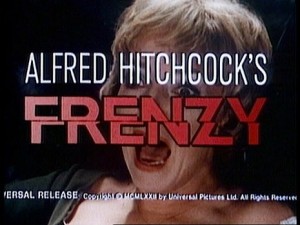 Hitchcock assembles a very strong cast of Brit actors of the day. Jon Finch gets one of his best film chances as Richard 'Dick' Blaney, a shifty-seeming ex-Royal Air Force officer, disillusioned and down on his luck. A bartender, working at The Globe pub in Bow Street with his barmaid girlfriend Babs Milligan (Anna Massey), he becomes a drifter when he is fired by the manager Felix Forsythe (Bernard Cribbins) for drinking at work.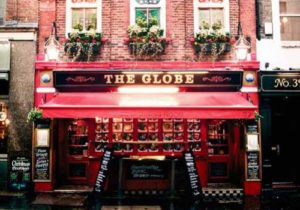 And then he is suspected of being London's necktie serial killer when his ex-wife Brenda Blaney (Barbara Leigh-Hunt) becomes one of the victims. But he's the wrong man and now he somehow has to prove his innocence. With friends like his, and with his dodgy reputation and even dodgier moustache, that's sure not going to be easy.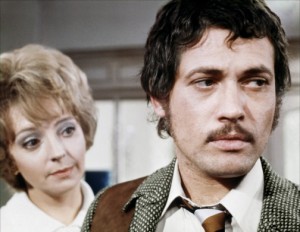 Barry Foster is even more effective as his charming-seeming best friend, Covent Garden fruit dealer and local resident Bob Rusk (who lives at 3 Henrietta Street). Alec McCowen has a good time as Chief Inspector Oxford, the food-obsessed policeman on their trail.
And so does Vivien Merchant as his deliriously pretentious, lower-middle-class wife, who unfortunately spends all her time cooking him terrible meals that he has to pretend he adores. Merchant, real name Ada Thompson, was married to Harold Pinter at this time. They divorced in 1980 after he met Antonia Fraser and the tragic Merchant died of alcoholism in 1983, aged just 53.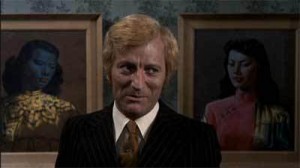 Hitchcock has a great time stirring up a heady brew of gallows humour, vicious killings, a (for him) new sexual outspokenness and brio set pieces, while encouraging first-rate, quirky performances from Foster, McCowen and Merchant, as well as from Anna Massey, Barbara Leigh-Hunt, Billie Whitelaw (as Hetty Porter) and Jean Marsh as various ladies in deadly peril.
Hitch makes a lovely, masterly job of capturing the old Covent Garden market on film before its redevelopment as today's tourist mall. And the film gains another special characteristic through its surprisingly tough, adult tone, with several disturbing scenes of still-shocking sexual violence towards women, which some interpreted as misogynistic and some as just plain nasty. It's more of a horror movie rather than a suspense thriller, but it works as both.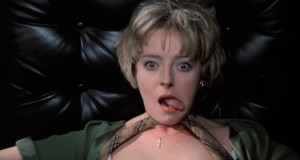 The screenplay is based, remotely as usual with a Hitchcock film, on Arthur LaBern's novel Goodbye Piccadilly, Farewell Leicester Square. The greatly aggrieved author didn't take the money and run, but instead wrote to The Times newspaper to complain about the awful liberties the Master had taken with his novel.
Now the novel is forgotten and the film remains regularly on screen. It's perhaps not admired as much as the first-level Hitchcocks, but it's still greatly enjoyed and appreciated.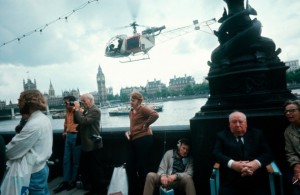 The film opens with a bravura aerial shot along the Thames to Tower Bridge. Then Hitchcock appears in his usual cameo as a bowler-hatted spectator in the crowd at the opening rally by the Thames.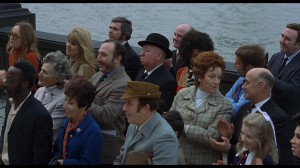 The hilarious trailer shows a Hitchcock dummy floating along the Thames before the real thing introduces us to Covent Garden. It's all part of the myth.
No 31, Ennismore Gardens Mews, is used as Brenda Blaney's home. Dryden Chambers, the back alley at Oxford Street leading to Brenda Blaney's matrimonial agency is now demolished. The Nell of Old Drury pub where the doctor and solicitor have their frank discussion on sex killers is still a thriving bar.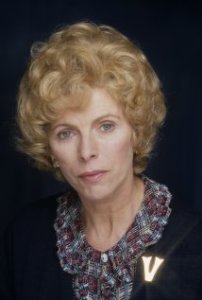 Billie Whitelaw died on December 21 2014, aged 82.
© Derek Winnert 2013 Classic Movie Review 92
Check out more reviews on http://derekwinnert.com/