Rebecca ***** (1940, Laurence Olivier, Joan Fontaine, George Sanders) – Classic Movie Review 72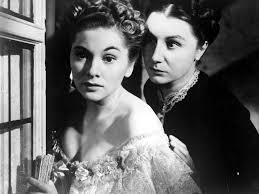 Based on Daphne du Maurier's famed novel, Hitchcock's atypical romantic melodrama from 1940 is the middle film of a trio Hitch adapted from the author's work between Jamaica Inn and The Birds. It spins the teasing mystery yarn of a mousy secretary-cum-ladies' companion (Joan Fontaine), swept off her feet in Monte Carlo by haunted English widower Max de Winter (Laurence Olivier), who nabs her away from bitchy socialite Mrs Van Hopper (Florence Bates) to marry her.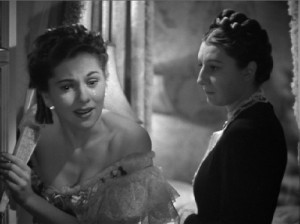 Max de Winter takes his new bride to his mansion Manderley in Cornwall, presided over by the mannish, ultra-possessive, creepy housekeeper Mrs Danvers, played by Dame Judith Anderson in the film's standout turn, charged with a maliciously chilling touch of evil. She is obsessively connected to de Winter's first wife Rebecca, dead in mysterious circumstances, apparently in a boat accident.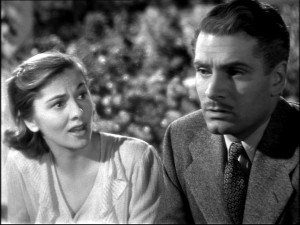 The story is told in three acts: (1) the humorous opener as spiteful Mrs Van Hopper absurdly flirts with Olivier's matinée-idol handsome Max and is out-manoeuvred by him; (2) the sinister second as Mrs Danvers torments the seemingly inadequate second Mrs de Winter to try to see her off; and (3) the mysterious finale as Mrs Danvers's caddish chum Jack Favell (George Sanders) arrives (calling himself 'Rebecca's favourite cousin') to blackmail Max, provoking a court case and the denouement as the mystery loose ends are tied up.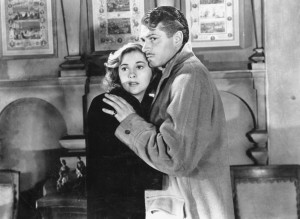 The last section gets Hitchcock involved in a more typical thriller element, which is in some ways good and very welcome. But it has the disadvantage of sidelining the main character of the new Mrs de Winter, and Fontaine's charming presence is much missed.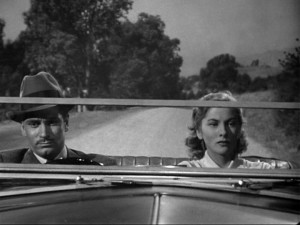 But, throughout, the acting is impeccable all round with Fontaine at her most beguiling, Olivier at his most dashing and Anderson at her most chilling. And they are supported with the most reliable and jolly character acting turns from Bates, Sanders, Dame Gladys Cooper, Nigel Bruce, C Aubrey Smith, Leo G Carroll and Reginald Denny.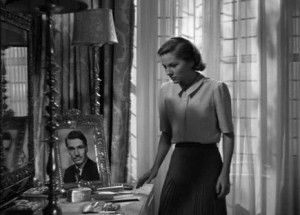 The dark passions and cynical humour in the screenplay (by Robert E Sherwood and Joan Harrison) are quintessential Hitchcock, whose handling of the movie is superbly controlled and meticulously craftsmanlike. Franz Waxman's famous score, George Barnes's Oscar-winning black and white cinematography, Lyle R Wheeler's art direction and the whole production are likewise dazzling.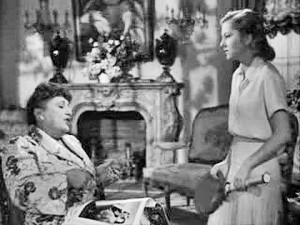 The middlebrow entertainment value is high and, though not the absolute best of Hitchcock, the movie wears pretty well and has remained extremely popular over the years. There's plenty of passion, some of it perverse, which keeps it seeming modern – Hitch's obsessions never seem to date.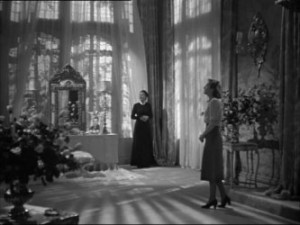 The film won the 1941 Best Picture Oscar, Hitch's only Academy Award, and even so technically it belongs to producer David O Selznick. It also won best black and white cinematography for George Barnes. There were nine other nominations, including for best actress Fontaine, best actor Olivier, best supporting actress Anderson, best director Hitchcock, best screenplay by Sherwood and Harrison and best score by Waxman.
It was the first of five Best Director nominations for Hitchcock, followed by Lifeboat, Spellbound, Rear Window and Psycho. What more did he have to do to win? He was finally offered the Irving G Thalberg Memorial Award in 1968 as compensation. His entire acceptance speech was: 'Thank you'.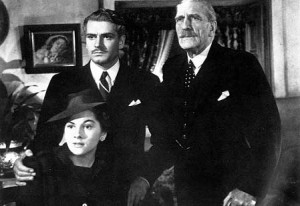 'It's not a Hitchcock picture, it's a novelette really,' said Hitch.
Fontaine said: 'I made about seven tests for Rebecca. Everybody tested for it. Loretta Young, Margaret Sullavan, Vivien Leigh, Susan Hayward, Anne Baxter, you name her. Supposedly, Hitchcock saw one of my tests and said "This is the only one". I think the word he used to describe what set me apart was "vulnerability". Also, I was not very well-known and producer David O Selznick saw the chance for star-budding. And may I say he also saw the chance to put me under contract for serf's wages.'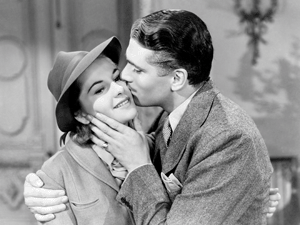 Olivier explains his feelings to Fontaine in the film: 'You thought I loved Rebecca. I hated her. She was incapable of love or tenderness or decency.'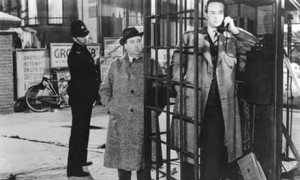 Hitchcock makes his usual cameo appearance outside a phone booth being used by George Sanders.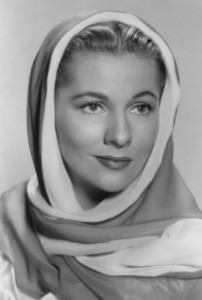 Enduring movie icon Joan Fontaine died onaged 96, at her home in Carmel, California, on her estate known as Villa Fontana. Her last cinema movie was The Witches in 1966, but she carried on working in theatre and TV till the TV Movie Good King Wenceslas in 1994. She won the Oscar she should have got for Rebecca for Suspicion in 1941.
'You know, I've had a helluva life,' she said. 'Not just the acting part. I've flown in an international balloon race. I've piloted my own plane. I've ridden to the hounds. I've done a lot of exciting things.'
http://derekwinnert.com/suspicion-classic-film-review-441/
http://derekwinnert.com/jamaica-inn-classic-film-review-390/
http://derekwinnert.com/the-birds-classic-film-review-18/
© Derek Winnert 2014 Classic Movie Review 72
Check out more reviews on http://derekwinnert.com/