Young and Innocent [The Girl Was Young] **** (1937, Nova Pilbeam, Derrick De Marney, Percy Marmont, Edward Rigby, Mary Clare, John Longden, Basil Radford, George Curzon) – Classic Movie Review 462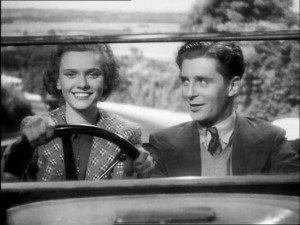 In 1937 Alfred Hitchcock freely adapts Josephine Tey's classic crime novel A Shilling for Candles as one of his archetypal free-wheeling, fast-moving, witty bantering pursuit thrillers. Along with Strangers on a Train, The 39 Steps and the Secret Agent, this is among the few occasions the novel Hitchcock has based a film on is a respected classic in its own right.
Young and Innocent is concocted in his best 30s style, with plenty of his trademark suspense and humour, and is extremely satisfying, entertaining and enjoyable, if somehow just not quite in the class of his two best films of the period, The 39 Steps or The Lady Vanishes. But then that's judging it by the highest standards. By any others it's a first-rate piece of work. You can easily see why it's one of Hitchcock's personal favorites from his British films.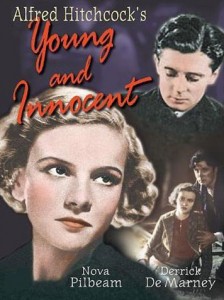 Nova Pilbeam (only 17) stars as young police chief constable's daughter Erica Burgoyne, who helps writer Robert Tisdall (Derrick de Marney, aged 31, though he's supposed to be much younger) look for a raincoat to prove his innocence after he finds a body on a Cornish beach. The body is that of a film actress who's been murdered by her estranged husband, jealous of all her young boyfriends.
One of them, unfortunately for him, was Tisdall. He runs to call the police but two witnesses think he is the escaping murderer. The cops arrest him but he escapes through a mix-up at the courthouse and goes on the run with Erica.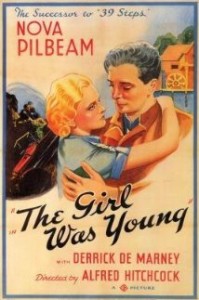 Hitchcock's wife and usual collaborator Alma Reville helped adapt Tey's novel with Hitch's other 30s trusted regular collaborator Charles Bennett. The trio completely alter the plot of the novel, reducing the detective to a near non-existent character, making a young couple the film's focus, changing the identity of the murderer and repeating Hitchcock's tried-and-tested device of a man wrongly accused going on the run to prove his innocence.
It was such a success in The 39 Steps, and he'd use it again and again, in Saboteur, Spellbound, To Catch a Thief, The Wrong Man, North by Northwest and Frenzy.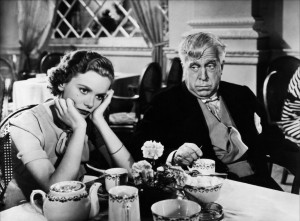 He keeps Tey's complex starting point, and it's a convincing, involving setup, while the new story that follows is a good, effective and thoroughly workable plot. The screenplay is full of humour and charm, and its theme of illusions and disguises is teasingly developed.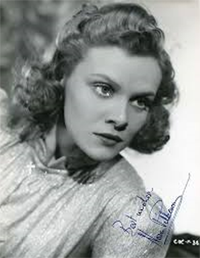 The film is a benevolent feel-good experience, reflecting Hitchcock's unusually happy mood. Having cast Pilbeam in The Man Who Knew Too Much at the age of 14, he was enormously fond of his star actress and felt paternally protective of her.
And the movie all runs well and smoothly on the acting front too. The personable leads give effortlessly feather-light, highly pleasing performances, even if as a pair they aren't quite in the Robert Donat-Madeleine Carroll or Margaret Lockwood-Michael Redgrave class. The delightful Pilbeam is especially appealing, giving an admirable, mature performance that's surprising in a 17-year-old.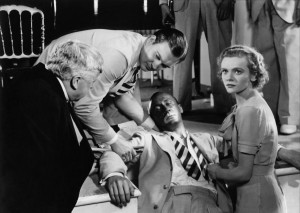 And the supporting performers are the usual, well-chosen bunch, working little wonders for Hitchcock. Most notably, Percy Marmont is Erica's dad Colonel Burgoyne, John Longden is Detective Inspector Kent, Edward Rigby is Old Will and Mary Clare and Basil Radford are Erica's aunt and uncle. They make a memorable crew.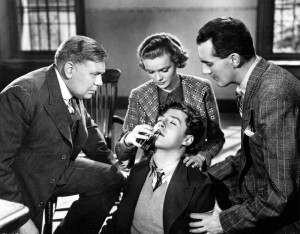 There's a certain artificiality about the movie because it's a bit studio-bound, though this never bothered Hitchcock, or apparently audiences very much either. Looked at now, this old-style filming only seems merely to add vintage charm to the movie. Hitchcock used the largest stage at Pinewood Studios to build a set 15ft off the ground, allowing him to film a car just before it crashes into an abandoned mineshaft. Again, it looks artificial, but it works.
'It was an attempt to do a chase story with very young people involved,' said Hitch. 'The point of view is that of a young girl who is bewildered when she becomes involved with the police and all the rest.'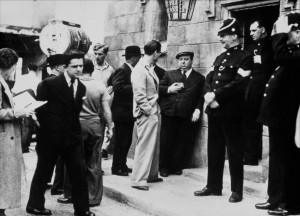 Hitchcock's cameo is as a press photographer outside the courthouse holding a camera as De Marney escapes.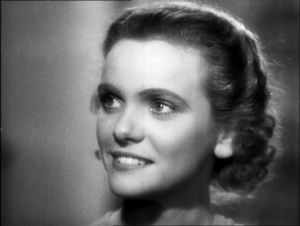 Nova Pilbeam died on July 17 2015, aged 95.
The hand that pulls Pilbeam's character out of the hole in the mine scene was that of her future film director husband Pen Tennyson. They met on this film. She married him in 1939, but he was killed  in a plane crash aged just 28 on 10 July 1941. Her last film was The Devil's Plot in 1948. She retired after her marriage in 1950 to second husband, BBC radio journalist Alexander Whyte, who died in 1972. They had one daughter, Sarah Jane, born in July 1952.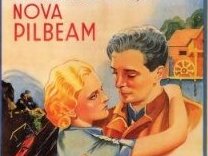 http://derekwinnert.com/the-man-who-knew-too-much-classic-film-review-242/
© Derek Winnert 2013 Classic Movie Review 462
Check out more reviews on http://derekwinnert.com