The Spy Who Loved Me **** (1977, Roger Moore, Barbara Bach, Curd Jürgens, Richard Kiel, Caroline Munro) – Classic Movie Review 405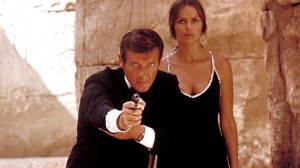 The tenth Bond film, made in 1977, is exuberantly entertaining and one of the high spots of Roger Moore's enjoyable seven-movie reign as 007. Moore gives a supremely suave and confident turn in his third outing as superspy James Bond, he shares excellent chemistry with heroine Barbara Bach, and the film's also fondly remembered for Richard Kiel's iconic henchman character Jaws, who has a mouthful of metal teeth.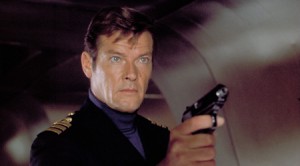 Directed with much relish and great attention to action and suspense by Lewis Gilbert, it returns to the tried-and-tested familiar formula of extravagant sets, stunts, cars, planes, gadgets, gimmicks, suspense sequences and extended chases, avoiding the sight gags and overt comedy that had started to make the 007 movies lightweight. Writer Richard Maibaum (with Christopher Wood) returns to the old-fashioned values of the same kind of material he wrote in the Sean Connery days. It's all the better for it.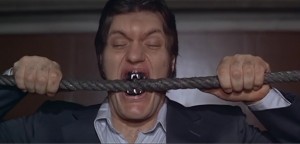 It's the first Bond film with a completely original story. Ian Fleming published The Spy Who Loved Me as the tenth James Bond novel in 1962. The only connections between it and the film are its title and the Jaws character inspired by the book's steel-capped teeth henchman Horror. Apparently Maibaum provided the original screenplay but 12 scriptwriters worked on 15 drafts of the script. Talk about committee film-making!
M orders Bond to find out how a Royal Navy Polaris submarine holding 16 nuclear warheads disappeared on patrol and it turns into an investigation of the hijacking of a number of British and Russian submarines carrying nuclear warheads. With the help of KGB agent Major Anya Amasova, whose lover he killed, Bond takes on web-handed mastermind Karl Stromberg and his henchman Jaws. Bond must find the missing submarine before its warheads are fired.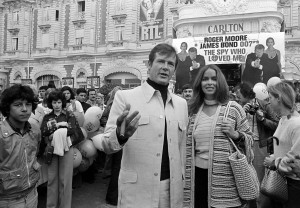 A film is only as good as its villain, and Munich-born veteran star Curt Jurgens [Curd Jürgens] makes an excellent villain as Karl Stromberg, while Kiel is a perfect henchman. Indeed Kiel is so memorable that he became the only recurring 007 villain to be played by the same actor when he returned in Moonraker. Barbara Bach (she married Ringo Starr in 1981) as Major Anya Amascova and Caroline Munro as game show host Naomi are effective female sidekicks.
And happily the usual vintage gang at HQ of M (Bernard Lee), Q (Desmond Llewelyn) and Miss Moneypenny (Lois Maxwell) are all present and correct. Also in the cast are Walter Gotell as General Anatol Gogol, Geoffrey Keen as Sir Frederick Gray, George Baker as Captain Benson, Michael Billington as Sergei Barsov, Olga Bisera as Felicca, Edward de Souza as Sheikh Hosein, Vernon Dobtcheff as Max Kalba, Valerie Leon as the hotel receptionist, Sydney Tafler as the Liparus Captain, Robert Brown, Cyril Shaps, Milo Sperber, Albert Moses.
The opening Union Jack parachute ski jump by stuntman Rick Sylvester is an absolute stunner, but it could have gone vilely wrong. As you can see in the film, after the jump, a disengaged ski clipped the unopened parachute as it was falling but luckily didn't prevent it from opening.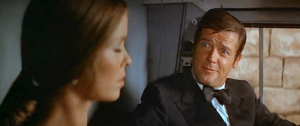 Marvin Hamlisch provides the Oscar-nominated score and Carole Bayer Sager the lyrics for the tip-top Oscar-nominated song 'Nobody Does it Better', sung by Carly Simon. Ken Adam provides the splendid Oscar-nominated production designs. The special effects by Derek Meddings and Alan Maley are top notch for a film of 1977. The amusing titles are by Maurice Binder.
Adam's set designs are again outstanding. Interior work in the 007 studio at Pinewood, near London, involved construction of the world's largest set, a super-tanker's interior containing three submarines.  The globetrotting production was also filmed on location in Egypt, Sardinia, the Bahamas, Scotland, Canada, Malta and Switzerland.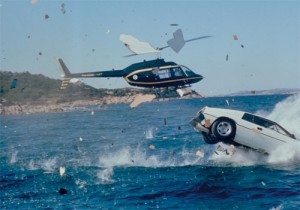 The last film of esteemed character actor Sydney Tafler (as the Liparus Captain) before his death in 1979. He was related by marriage to director Gilbert, who cast him in Reach for the Sky (1956), Sink the Bismarck! (1960), Alfie and this one.
The 7'2 tall, Detroit-born Richard Kiel died on 10 September 2014 at the age of 74.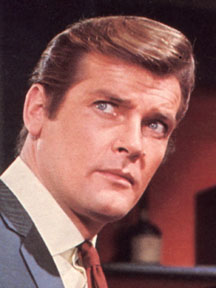 Sir Roger George Moore KBE died on 23 May 2017, aged 89. He played James Bond in seven films (1973-85) and Simon Templar in the TV series The Saint (1962-69). He said: 'Connery was the killer, I was the lover.' Nobody does it better.
http://derekwinnert.com/moonraker-1979-roger-moore-classic-film-review-952/
© Derek Winnert 2013 Classic Movie Review 405 derekwinnert.com