Friends *** (1971, Sean Bury, Anicée Alvina, Toby Robins, Ronald Lewis) – Classic Movie Review 4484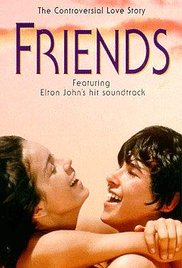 Director Lewis Gilbert's 1971 teen romance about two love-struck youngsters escaping to a secluded hideaway home to have a baby is a tasteful and pleasant film if perhaps sometimes rather vapid and dreary. Sean Bury (aged 16) stars as the ignored 15-year-old rich English boy Paul who whizzes orphaned 14½-year-old French girl Michelle (Anicée Alvina, aged 18) off to the seaside.
Innocent, Blue Lagoon-style first love helps to take the sting away from the controversial underage romance, though the film's notoriety helped it at the box office to overcome its poor reviews. The pretty French photography in Technicolor and the song score by Elton John (music) and Bernie Taupin (lyrics) also helped nudge it ahead to be a hit at the box office – as well as in the direction of the 1974 sequel Paul and Michelle.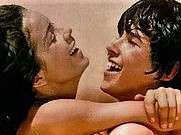 Songs: Friends. Michelle's Song, Seasons, A Day in the Country, Can I Put You On, Honey Roll, I Meant to Do My Work Today.
Also on the cast are Toby Robins, Ronald Lewis, Pascale Roberts, Sady Rebbot and Joan Hickson.
It is written by Vernon Harris and Jack Russell, shot by Andréas Winding, produced by Lewis Gilbert, sored by Paul Buckmaster and designed by Marc Frédérix.
Sean Bury became a teacher of children with special needs. Anicée Alvina died of cancer in 2006, aged 53.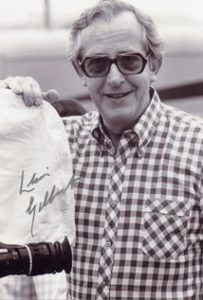 Lewis Gilbert, director of The Spy Who Loved Me, You Only Live Twice (1967) and Moonraker (1979), was 96 on 6 March 1920.
Sean Bury, Anicée Alvina, Toby Robins and Ronald Lewis return for the 1974 sequel Paul and Michelle.
© Derek Winnert 2016 Classic Movie Review 4484
Check out more reviews on http://derekwinnert.com