Bad Influence ***½ (1990, Rob Lowe, James Spader, Lisa Zane, Kathleen Wilhoite) – Classic Movie Review 4393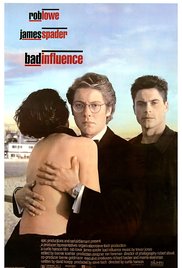 James Spader stars as Michael, a wimpy financial executive who takes lessons in the ways of the world from cruel charmer Alex (Rob Lowe) and walks into violence and disaster. And then, after lashings of sex, lies and videotape, there follow robbery, assault and murder.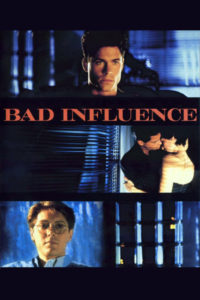 Director Curtis Hanson's 1990 yuppie exploitation noir thriller is sharp and entertaining, with smooth, creepy performances and sleek and glossy direction. David Koepp's clever screenplay delivers on the thriller front, while also having something on its mind to say about the clash between being happy versus being a yuppie. It also cheekily and amusingly plays off the real-life Rob Lowe sex-tape scandal.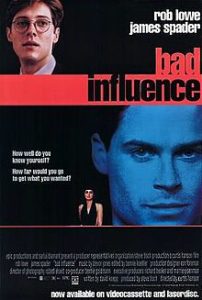 It also stars Lisa Zane, Christian Clemenson, Kathleen Wilhoite, Tony Maggio and Marcia Cross.
It is Koepp's first original script with sole screenplay credit, loosely basing the villain on a real-life nomadic surfer who befriended the executive producer Morrie Eisenman.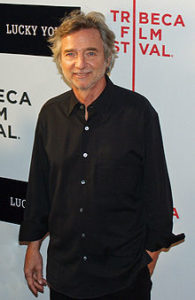 Curtis Hanson (March 24 1945 – September 20 2016) won the Oscar for Best Adapted Screenplay in 1998, for co-writing LA Confidential with Brian Helgeland.
© Derek Winnert 2016 Classic Movie Review 4393
Check out more reviews on http://derekwinnert.com