The Dunwich Horror *** (1970, Sandra Dee, Dean Stockwell, Ed Begley, Sam Jaffe, Lloyd Bochner, Talia Shire) – Classic Movie Review 3868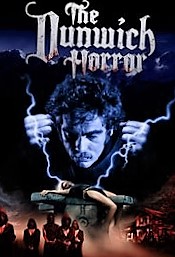 Director Daniel Haller's creepy and atmospheric 1970 occult thriller is cannily adapted from a short story by H P Lovecraft. It stars Dean Stockwell as weird Wilbur Whateley, the handsome warlock, and Sandra Dee as his student girlfriend Nancy Wagner, who is heading for the sacrificial altar. It is up to Dr Henry Armitage (Ed Begley) to try to stop him.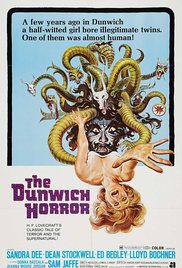 The actors are effective and their performances are rousing, while director Haller keeps the eerie chills and the shock frissons coming, though unfortunately it is a shame that the climax is a disappointment.
Alas also, the movie has a very dated look about it now though, in the way the film has deteriorated visually and the awful late-Sixties look of the actors.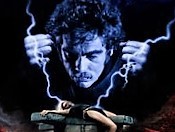 Roger Corman executive produces along with Samuel Z Arkoff, James H Nicholson and Jack Bohrer for American International Pictures. Talia Shire was then billed by her real name, Coppola, as Nurse Cora. Also in the cast are Sam Jaffe, Lloyd Bochner, Joanne Moore Jordan, Donna Baccala, Michael Fox, Jason Wingreen, Barboura Morris, Beach Dickerson, Michael Haynes, Toby Russ, Jack Pierce and F A Nichols.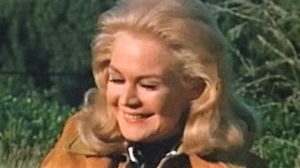 It is written by Curtis [Lee] Hanson, Henry Rosenbaum and Ronald Silkosky, who seem to relish adapting the Lovecraft story. This is the first credit for Hanson, Oscar-winning co-writer/director of LA Confidential (1997). He died on September 20 2016, aged 71.
http://derekwinnert.com/la-confidential-classic-film-review-15/
© Derek Winnert 2016 Classic Movie Review 3868
Check out more reviews on: derekwinnert.com