The Looking Glass War **½ (1969, Christopher Jones, Ralph Richardson, Anthony Hopkins, Paul Rogers, Pia Degermark, Susan George, Anna Massey) – Classic Movie Review 4849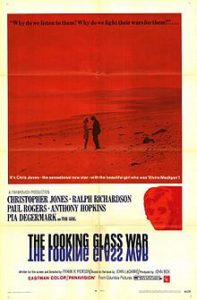 Writer-director Frank R Pierson's 1969 British thriller is a passable espionage entertainment, but it is hardly an ideal version of John le Carré's thoughtful 1965 spy novel about the British intelligence agency called the Department and its attempts to infiltrate an agent into East Germany. However, the background espionage atmosphere is well presented.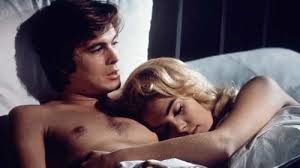 Christopher Jones may be wildly handsome but he is totally miscast, with has little of the air of being either Polish or a secret agent about him. And that is a problem because he is playing both Polish and a secret agent as Fred Leiser, who is a middle-aged naturalised Pole character in the novel, something else Jones doesn't fit. The film turns him into a young Polish defector who jumped ship to have asylum in the UK and stay with his pregnant British girlfriend (Susan George). MI6 offer him a chance for UK citizenship in return for agreeing to a dangerous espionage mission behind the Iron Curtain in East Germany.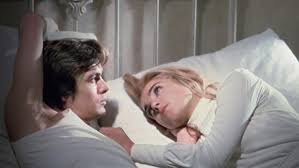 And the wan-looking young Swedish actress Pia Degermark from Elvira Madigan (1967) seems thrown in just for conventional love interest as Anna, a young East German woman Leiser meets and stays with. She is looking for a way out of the country and he falls in love with her.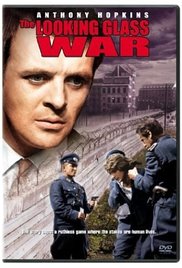 But Ralph Richardson grabs the attention as the British Secret Service boss LeClerc, the head of The Department, who sends Jones into East Germany, and so do Anthony Hopkins as the young spy John Avery, the agent assigned to Leiser, and Paul Rogers as Haldane, the veteran intelligence operative for The Department.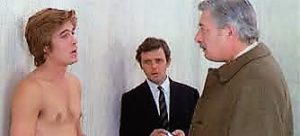 And there is a fine support cast of true Brit or British based acting worthies, including Susan George, Anna Massey as as Avery's Wife, Ray McAnally, Vivian Pickles, Robert Urquhart, Maxine Audley, Cyril Shaps, Michael Robbins, Timothy West, Frederick Jaeger, Peter Swanwick, Paul Maxwell and Guy Deghy.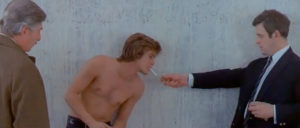 So nothing wrong with the cast then. If only there were more excitement, tension and action in the movie along with all the good acting and the smart talk. There is an unpleasant scene in the movie where Leiser murders a truck driver after rejecting his advances. The key George Smiley character from rival Brit spy organisation The Circus is dropped from this film.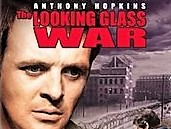 It was released in September 1969 in the UK. Nowadays, they are selling the disc on the strength of Hopkins.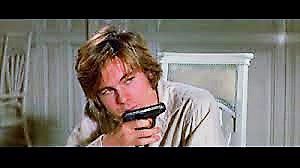 Jones is also the star of an interesting bunch of movies including Wild in the Streets (1968), Ryan's Daughter (1970), Chubasco (1967) and Three in the Attic (1968). The same year in Europe he also made and Brief Season (1969) also with Pia Degermark.
John le Carré's novel and this film follow The Spy Who Came in from the Cold, which made a much better movie.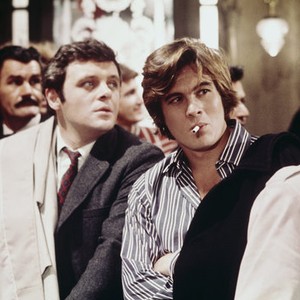 It was 'made at Shepperton Studios, London, England and on location in Europe'.
Jones's voice was dubbed, which David Lean did not know when he hired him on the strength of this film for Ryan's Daughter (1970) and Jones' voice was dubbed there as well.
© Derek Winnert 2017 Classic Movie Review 4849
Check out more reviews on http://derekwinnert.com