Mad Dog Time [Trigger Happy] ** (1996, Jeff Goldblum, Richard Dreyfuss, Gabriel Byrne, Ellen Barkin, Diane Lane, Gregory Hines, Christopher Jones) – Classic Movie Review 4851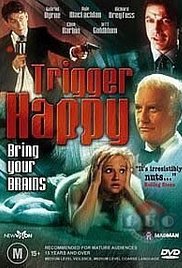 After just six movies as a star, and quitting in 1970 after Ryan's Daughter, Christopher Jones made one final screen appearance in the 1996 American ensemble cast crime comedy Mad Dog Time [Trigger Happy] written and directed by his friend the actor Larry Bishop, who appeared in Jones's second movie Wild in the Streets (1968).
It stars Jeff Goldblum, Richard Dreyfuss, Gabriel Byrne, Ellen Barkin, Diane Lane and Gregory Hines and is notable for its many cameo appearances, not least Jones's first and final film appearance in over a quarter of a century. Bishop plays Nicholas Falco and Jones appears as fake Falco.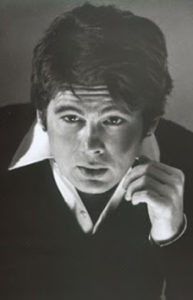 Larry Bishop's father, glum stand-up comedian Joey Bishop (1918–2007), is seen briefly in his final film and speaks just one word: 'Hello.' His character Gottlieb runs Gottlieb's Mortuary, funny, maybe, when you know that Joseph Abraham Gottlieb is Bishop's real name.
Richard Pryor appears as Gottlieb's sidekick, Jimmy the Grave Digger in only one scene, speaking just a few lines. A physical deteriorated Pryor is seen in a wheelchair and his voice is unclear in his penultimate film appearance.
In an irrelevant scene Rob Reiner plays a limo driver, explaining his humorous philosophy on life to Dreyfuss. Reiner and Larry Bishop were once comedy partners.
Roger Ebert was uncharacteristically unpleasant: 'Watching Mad Dog Time is like waiting for the bus in a city where you're not sure they have a bus line. It should be cut into free ukulele picks for the poor.' I didn't even know the poor needed ukulele picks.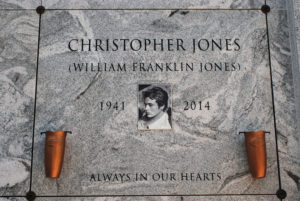 RIP Christopher Jones, who died on 31 aged 72. Jones is also the star of an interesting bunch of movies, including Chubasco (1967), Wild in the Streets (1968), Three in the Attic (1968), Brief Season (1969), The Looking Glass War (1969), and Ryan's Daughter (1970). Always in our hearts.
© Derek Winnert 2017 Classic Movie Review 4851
Check out more reviews on http://derekwinnert.com