Point Blank ***** (1967, Lee Marvin, Angie Dickinson, Keenan Wynn) – Classic Movie Review 172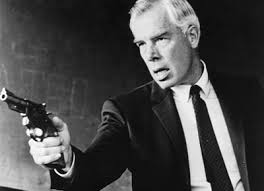 British director John Boorman's first Hollywood film is a brilliantly ambitious, compelling, brutal revenge thriller with a terrific and terrifying persona-defining performance by Lee Marvin as the hero called Walker.
While stealing a fortune from a rival gang's helicopter run, Walker is double-crossed and shot at point blank range by his shifty mobster partner Mal Reese (John Vernon), who leaves him for dead, takes his $93,000 and runs off with his tarty, unfaithful wife Lynne (Sharon Acker). But somehow the badly wounded Marvin miraculously escapes by swimming from the Alcatraz island prison to the San Francisco mainland.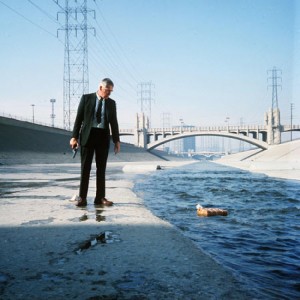 Two years later he is accosted by a mystery man calling himself Yost (Keenan Wynn), and sets off on a mission of vengeance and recovery of the cash from 'the Organisation' which Vernon's now working for.
Enter a superbly coiffeured Angie Dickinson as Lynne's sister Chris, who seems willing to help Walker. The corpses pile higher and higher as the plot thickens on its way to the climax, but ironically the baddies' come-uppance is going to prove their own doing. And Walker? He just wants his $93,000 back, though he doesn't care what he does or who he kills to get it.

The teasingly ambiguous ending takes place in the old Fort Point beneath the Golden Gate Bridge, where Walker has gone with the Organisation's second-in-command Brewster (Carroll O'Connor). To explain the incredible beginning and ambiguous ending, it seems at least a probability that Walker is fatally wounded at the start, and the story represents his dying thoughts. Film buffs are welcome to argue this out.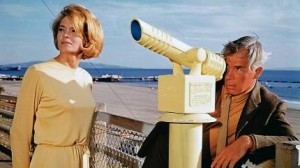 This dazzling cult movie, re-released to great acclaim in a new print in 1998 and again digitally restored in 2013, is sparely and stylishly made with great verve and flash by Boorman. He bravely omits much of the explanatory detail of Richard Stark (i.e. Donald E Westlake)'s book The Hunter, letting the actors, mood and emotion fill the gaps.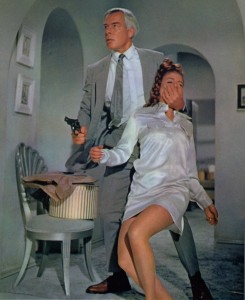 Boorman reaches the parts other directors don't by delving into ambiguities of character and situation to reveal meaning beyond the plot, while delivering an exciting action thriller movie with breathless energy. And Westlake's masterly pulp fiction material provides the ideal B-movie showcase for a landmark crime movie.
With Marvin on fire in a career-best tour-de-force, the casting's perfect throughout. Vernon sweats magnificently in his wiggly-worm turn, Dickinson is superb, simultaneously tough and vulnerable, and the old-time studio contract players like Wynn, Lloyd Bochner and Michael Strong morph successfully into slimy mobsters and hitmen.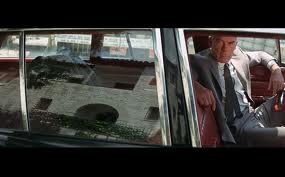 The script, meticulously reworked by Boorman, is a taut, tense little marvel. Marvin was apparently so impressed by it, he handed over his contracted control of script, casting and final cut to Boorman. There's trust! How right was Marvin. And how it paid off.
Only the conservative-minded MGM studio executives weren't impressed (after all their company made The Wizard of Oz). Baffled and shocked by their movie, they didn't even bother to send the cuttings of the great reviews Boorman received on to him. 'One day I got a call from the head of the studio,' said Boorman. 'He introduced a psychiatrist who'd been asked to look at the rushes. They thought I'd lost my mind.'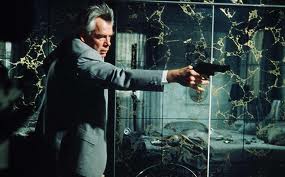 It's a modernist visual spectacle too. Philip Lathrop's Scope images are consistently amazing, capturing the zeitgeist of time and place LA and San Francisco in 1967, a world lost in transition, the hippy era playing out against soulless modernist architecture, a generation lost as it tries to find itself. Damn, it's impossible to write about Point Blank without getting pretentious!
Three sequences stand out: (1) Walker clopping angrily through LAX intercut with images of his intended victim unaware he's coming, (2) Chris thumping Walker crazily while he doesn't even blink, her huge hair still not out of place and (3) Walker tipping one of the bad guys over a balcony while holding onto the bedsheet he was covered in. You hardly ever get moments like this in cinema, and here are three in one film.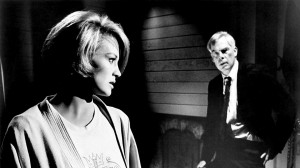 Trivia note: Point Blank was re-made in 1999 as Payback with Mel Gibson, and they made a surprisingly good job of it. Gibson plays Porter that time, though Westlake's character is called Parker in the novel, the name finally used in the Jason Statham movie of that title in 2013, though it was based on a different Westlake novel with a similar story.
© Derek Winnert 2013 Classic Movie Review 172
Check out more reviews on http://derekwinnert.com/