Heat and Dust **** (1982, Julie Christie, Greta Scacchi, Christopher Cazenove, Shashi Kapoor, Susan Fleetwood, Barry Foster, Julian Glover) – Classic Movie Review 4832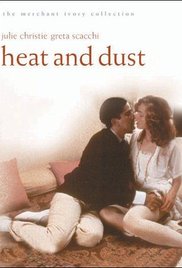 Director James Ivory's sumptuous 1982 drama stars Julie Christie, who relishes a highly rewarding role as a young Englishwoman who wants to find the whole truth about herself and India via the letters of her great aunt Olivia (Greta Scacchi), who had a similar story to hers 60 years earlier.
Christie makes a pilgrimage to India to unravel her great aunt's history, and becomes pregnant by a humble Indian civil servant, as Scacchi had done before her. Scacchi was unable to keep her baby in the intolerant climate of the 1920s, but Christie decides to keep hers in a fusion of two cultures that have finally come of age in their inter-relation.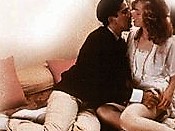 Adapting her own novel, Ruth Prawer Jhabvala won a deserved Best Adapted Screenplay Bafta award for her impeccable, sophisticated and highly intelligent script, while the Ismail Merchant – James Ivory producer-director team hires and deploys exactly the right talented players to bring out all of Jhabvala's very considerable subtleties and nuances. The London Critics Circle voted Jhabvala screenwriter of the Year.
It also stars Shashi Kapoor, Christopher Cazenove, Susan Fleetwood, Barry Foster, Julian Glover, Patrick Godfrey and Nickolas Grace.
It almost goes without saying that this likeable, approachable, very telling Merchant Ivory film is ravishing to look at, with glorious work on cinematography by Walter Lassally, costume design by Barbara Lane, make-up artistry by Gordon Kay and production design/ art direction by Wilfred Shingleton. But there is emotion here too. And it is hard not to shed a tear at the climax.
It remains Christie's best work both for film and for her performance since her heyday in the mid-Sixties to the mid-Seventies. And Scacchi is outstanding as a young newcomer to film.
Also in the cast are Zakir Hussain, Madhur Jaffrey, Jennifer Kendal, Charles McCaughan, Ratna Pathak, Tarla Mehta, Charles McCaughan, Sajid Khan, Ammanda Walker, Jayant Kripalani, Sudha Chopra, Daniel Chatto, Geoff Heinrich, Ishak Khan, Bobby Bedi, Baba Ghaus and Leelabai.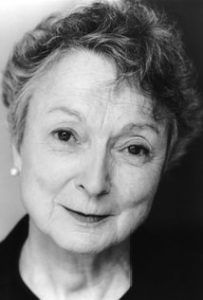 Amanda Walker was born on November 29, 1935 in Scotland and is known for 28 Weeks Later (2007), Cloud Atlas (2012) and Captain America: The First Avenger (2011). She married Patrick Godfrey on 20 April 20 1960.
The glorious work on cinematography by Walter Lassally gained him his sole Bafta nomination, with no wins.
RIP Walter Lassally (18 December 1926 – 23 October 2017).
© Derek Winnert 2016 Classic Movie Review 4832
Check out more reviews on http://derekwinnert.com