Chariots of Fire ***** (1981, Ben Cross, Ian Charleson) – Classic Movie Review 1399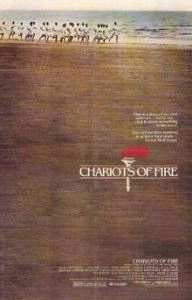 Director Hugh Hudson's four-Oscar-winning 1981 triumph tells the real-life story of two athletes, Scottish missionary Eric Liddell and Jewish Cambridge University undergraduate Harold Abrahams, who ran for Britain in the 1924 Olympics. Liddell was a devout Scots Christian who runs for the glory of God and Abrahams was an English Jew who runs to overcome prejudice.
Ben Cross and the late Ian Charleson play them to the hilt in their career highlights, there are rewarding roles for Oscar-nominated Ian Holm as their coach, Nigel Havers as Lord Lindsay and Nicholas Farrell as Montague, as well as amusing cameos from John Gielgud and Lindsay Anderson as the disapproving Masters of Trinity and Caius at Cambridge.
Screenwriter Colin Welland's script is particularly probing and even sometimes challenging, while never neglecting the entertainment and emotional and spiritual uplift.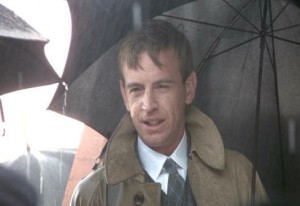 Director Hudson keeps it all on the right track and was Oscar-nominated in his début feature film, which was conceived and produced by David Puttnam. It won four Oscars – for Best Film (producer Puttnam), Welland's Best Screenplay, Vangelis's notable Best Original Score (with its memorable instrumental theme tune) and Milena Canonero's Best Costumes, including of course those famous baggy shorts.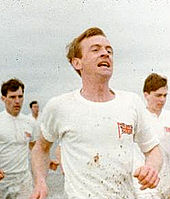 Daniel Gerroll, Cheryl Campbell, Alice Krige, Nigel Davenport, Patrick Magee, Dennis Christopher, Brad Davis, Peter Egan, David Yelland, Richard Griffiths and Peter Cellier are also in the cast.
The film's title is inspired by the line 'Bring me my chariot of fire' from the William Blake poem adapted into the popular British hymn Jerusalem, heard at the end of the film. The original phrase 'chariot of fire' is from 2 Kings 2:11 and 6:17 in the Bible.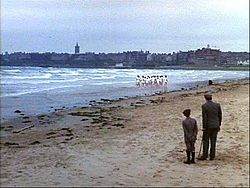 The beach scenes associated with Vangelis's theme tune were filmed at West Sands, St Andrews, Scotland, where a plaque commemorating the filming can be found. The Cambridge scenes were filmed at Hudson's old school of Eton College, because Cambridge refused filming rights, fearing depictions of anti-Semitism, a decision it later regretted.
Charleson died of AIDS on , age 40, seven weeks after playing Hamlet in Richard Eyre's production at London's Olivier Theatre. In preparing to play Liddell, he read the Bible from beginning to end.
© Derek Winnert 2014 Classic Movie Review 1399
Check out more reviews on http://derekwinnert.com/