Gandhi ***** (1982, Ben Kingsley, Candice Bergen, Edward Fox, John Mills, John Gielgud, Trevor Howard, Martin Sheen, Ian Charleson) – Classic Movie Review 1488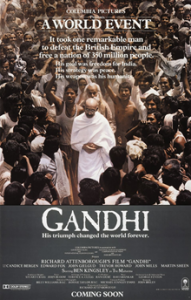 Producer-director Richard Attenborough's stirring 1982 film was a triumph, scooping eight Oscars, including Best Picture and Best Director for Attenborough and Best Actor for Ben Kingsley's unforgettable performance as Mohandas Karamchand Gandhi (1869-1948).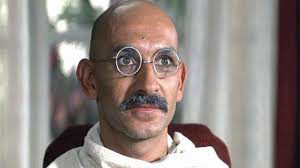 John Briley's lucid screenplay shows Gandhi on his life's journey from humble lawyer to leader of India and martyr for world peace. Gandhi was the pre-eminent leader of India's non-violent, non-cooperating independence movement against the British-led rule of the country during the 20th century.
The film begins on the day of Gandhi's assassination on 30 January 1948 and then flashes back 55 years to his defining life-changing event in 1893 as the 24-year-old Gandhi is thrown off a South African train for being an Indian sitting in a whites-only first-class compartment, even though he has a first-class ticket. [Spoiler alert] The film concludes with his assassination and funeral in 1948.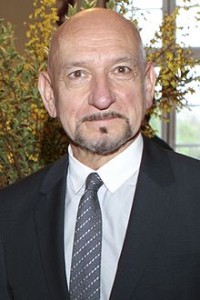 A long-cherished dream project, Attenborough's movie biopic is an old-style inspirational epic, with great visual splendour, powerful drama and the proverbial cast of thousands, actually hundreds of thousands. More than 300,000 extras are used in the funeral scene, the most for any film, according to Guinness World Records.
Although a practising Hindu, Gandhi embraced other faiths, particularly Christianity and Islam, which is also shown in the film.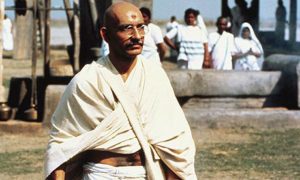 Also in the cast are Candice Bergen, Edward Fox, John Mills, John Gielgud, Trevor Howard, Martin Sheen, Ian Charleson, Athol Fugard, Saeed Jaffrey, Roshan Seth, Michael Hordern, John Ratzenberger and Geraldine James.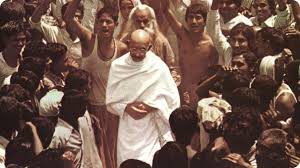 The Oscars went to Best Picture, Best Actor, Best Director, Best Original Screenplay (John Briley), Best Cinematography (Billy Williams, Ronnie Taylor), Best Art Direction-Set Decoration (Stuart Craig, Robert W Laing, Michael Seirton), Best Film Editing (John Bloom) and Best Costume Design (John Mollo, Bhanu Athaiya). There were also five Golden Globes and five Baftas.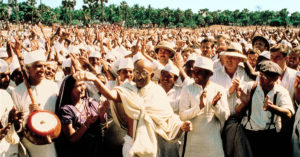 Gandhi premiered in New Delhi, India on 30 November 1982. On 2 December it had a Royal Premiere at the Odeon Leicester Square in London attended by Prince Charles and Princess Diana.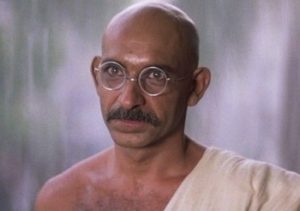 Kingsley is partly of Indian heritage and his birth name is Krishna Bhanji. Though born in England with an English mother, his father, Rahimtulla Harji Bhanji, was of Gujarati Indian descent.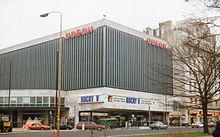 A Gandhi screening in September 1996 in 70mm and six-track magnetic sound was the end of the Odeon Marble Arch in London as a single-screen cinema before it was converted into a five-screen multiplex. Alas it didn't save the cinema. It closed on 8 May 2016 and is now being demolished.
© Derek Winnert 2014 Classic Movie Review 1488
Check out more reviews on http://derekwinnert.com/