Breaking Away **** (1979, Dennis Christopher, Dennis Quaid, Daniel Stern, Jackie Earle Haley, Barbara Barrie, Paul Dooley) – Classic Movie Review 4034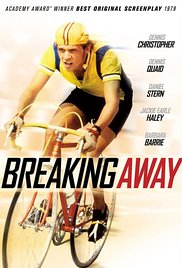 Best known for his thrillers, British director Peter Yates delivers a triumph with this exhilarating 1979 American comedy, with a smashing lead performance from Dennis Christopher, who deserved to go on to stardom.
Christopher plays Dave, an alienated small-town kid from Bloomington, Indiana, whose difficulties and uncertainties with life after high school are sublimated in dreams of becoming an Italian cycle champion. Though he has no job and is drifting, he is a champion bicycle racer.
Dave and his best friends Mike, Cyril and Moocher (Dennis Quaid, Daniel Stern, Jackie Earle Haley) have just graduated from high school in their college town. Paul Dooley plays Dave's bemused father, irritated when the kid pretends that he is Italian becasue he idolizes the Italian cycling team so much. Barbara Barrie plays Dave's forbearing Mom.
So Dave and his three townie friends – 'cutters', the working class of the town – challenge the wealthy Indiana University students who despise them to a thrilling bike race – and this is the film's thrilling highlight.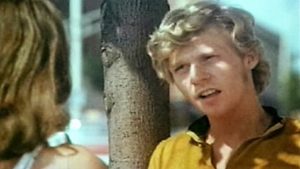 With an Oscar-winning best original screenplay by Steve Tesich, Breaking Away tells a warm and amusing tale, with people you want to cheer to victory. The film rode to a box-office win too.
The film was also Oscar nominated. It was shot on location in Indiana and at the Indiana University.
Also in the cast are Robyn Douglass, Hart Bochner, Amy Wright, John Aston, Peter Maloney, Lisa Shure, Jennifer K Mikkel, Pamela Jayne Soles and Jimmy Grant.
© Derek Winnert 2016 Classic Movie Review 4034
Check out more reviews on http://derekwinnert