Midnight Express **** (1978, Brad Davis, Randy Quaid, John Hurt, Irene Miracle, Bo Hopkins, Paul L Smith, Norbert Weisser, Mike Kellin) – Classic Movie Review 2073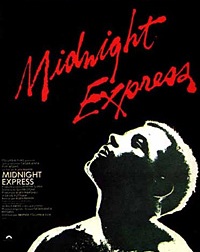 Director Alan Parker's horrific double Oscar-winning 1978 real-life drama of courage and the will to survive stars Brad Davis, who digs deep into his role of a lifetime as the young American college student Billy Hayes, jailed in the horrendous Sağmalcılar prsion in Turkey for trying to smuggle drugs out of Turkey after he's found with two kilograms of hashish. The film's title is prison slang for an inmate's escape attempt.
Writer Oliver Stone's expert screenplay based on Billy Hayes's own story from his 1977 book written with William Hoffer won an Oscar for Best Adapted Screenplay, while Giorgio Moroder won the film's second Academy Award for the haunting music in his Best Original Score. It was also nominated for Best Picture, Best Supporting Actor in a Role, Best Director and Best Film Editing.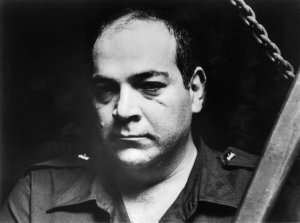 Parker turns the disturbing, downbeat, very adult material into an electrifying tale of prison barbarism and the movie is particularly well acted in outstanding performances by Davis as Hayes, as well as Randy Quaid, Norbert Weisser and, especially, John Hurt as fellow prisoners.
Davis won the Golden Globe Award for New Star of the Year – Actor and the Golden Globe Award for Best Motion Picture Acting Debut – Actor. And Hurt deserves his Best Supporting Actor Oscar nomination as Max. Paul L Smith plays the sadistic head guard at the Turkish prison. It also stars Irene Miracle, Bo Hopkins, Paolo Bonacelli and Peter Jeffrey.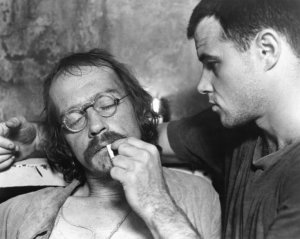 It starts on 6 October 1970, when Billy is on holiday in Istanbul and straps 2kg of hashish blocks to his chest. Turkish police arrested him while attempting to board a plane back to the United States with his girlfriend. He is strip-searched, photographed and questioned. And he ends up in Sağmalcılar prison, surrounded by fellow Western prisoners Jimmy (Randy Quaid), an American who stole two candlesticks from a mosque, Max (John Hurt), an English heroin addict, and Erich (Norbert Weisser), a Swede.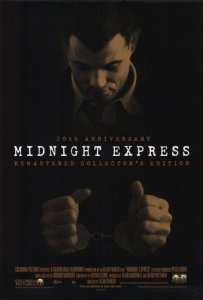 Stone's stonkingly powerful script is complicated by the mix of feelings that the Hayes character evokes: on the one hand he is a drugs smuggler but on the other he was treated barbarically and suffered endless torture at the hands of his Turkish prison guards. The film is hardly a Turkish Tourist Board advert, and the film makers had to field accusations of racism and dishonesty in their portrayal of Hayes's story.
Some, including Billy Hayes himself, have criticised the movie, which deviates from the book's account of the story – especially in its portrayal of Turks. Later, both Stone and Hayes said they regret how Turkish people are portrayed in the movie. When he visited Turkey in 2004, Stone apologised  for the film's portrayal of the Turkish people and he eventually apologised for tampering with the truth too.
It was filmed almost entirely at Fort Saint Elmo in Valletta, Malta, after permission to film in Istanbul was denied. It received both critical acclaim and box office success: costing $2.3 million, it earned $35million.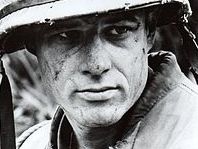 Diagnosed with HIV in 1985, Brad Davis kept his condition a secret until shortly before his death at age 41, on September 8 1991 in Los Angeles. Davis married Susan Bluestein, an Emmy Award-winning casting director. They had one child, Alex, a transgender man born as Alexandra. Davis acknowledged having had sex with men and being bisexual. Near death, he died of an intentional drug overdose with his wife and a family friend present. Susan Davis continues to campaign to combat AIDS.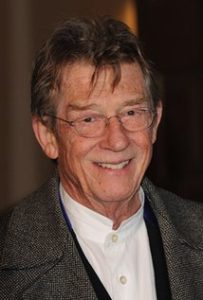 Sir John Hurt passed away on 27 January 2017, aged  77.
© Derek Winnert 2015 Classic Movie Review 2073
Check out more reviews on http://derekwinnert.com/