Another Time, Another Place **** (1983, Phyllis Logan, Giovanni Mauriello, Denise Coffey) – Classic Movie Review 6405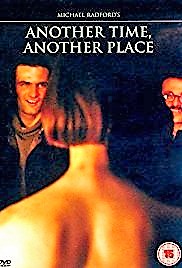 Co-writer/ director Michael Radford's outstanding 1983 Film on Four World War Two wartime romantic drama is lit up by Phyllis Logan's peerless performance as Janie, a desiccated Scottish farmer's wife whose passions are inflamed when three Italian prisoners-of-war are interned to work on their desolate area farm in 1944.
Janie is married to Dougal (Paul Young), 15 years older, but you cheer when at last she throws caution to the winds and embarks on a relationship with Luigi (Giovanni Mauriello).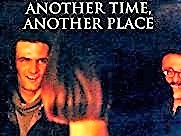 Director Radford (1984, White Mischief, Il Postino) firmly controls an incisive and moving portrait of disconnected souls adrift in this austere time and place. There is a touch of cinema poetry here, but mostly it is simply a warm human story.
Logan won the BAFTA Film Award for Most Outstanding Newcomer to Film and was nominated as Best Actress. She won the Evening Standard British Film Award for Best Actress.
The screenplay by Radford and John Francis Lane is based on Jessie Kesson's novel.
Also in the cast are Denise Coffey, Tom Watson, Gregor Fisher, Claudio Rosini, Gian Luca Favilla, Jennifer Piercey, Yvonne Gillan, Carol Ann Crawford, Ray Jeffries, Scott Johnston, Corrado Sfogli, Nadia Fortune and John Francis Lane.
It is shot by Roger Deakins, produced by Timothy Burrill, Simon Perry and Paul Cowan, and scored by John McLeod.
© Derek Winnert 2017 Classic Movie Review 6405
Check out more reviews on http://derekwinnert.com