A Canterbury Tale **** (1944, Eric Portman, Sheila Sim, Dennis Price, John Sweet) – Classic Movie Review 603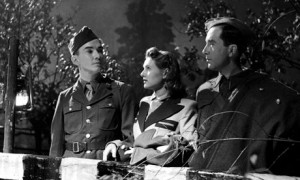 Writer-producer-director Michael Powell and Emeric Pressburger's extraordinary 1944 wartime film tells an extremely mysterious and engaging story about a British tank soldier called Peter Gibbs (Dennis Price in his debut), an American Army sergeant (John Sweet) and an English shop-assistant land girl (Sheila Sim in her debut) who find themselves together while making their own pilgrimages to Canterbury.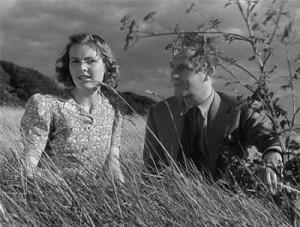 Along the way, in a small Kent town, they set out to track down the deranged man who's pouring glue at night on the heads of English girls dating American soldier boys. Eventually they unmask him as crazy local justice of the peace Thomas Colpeper (Eric Portman), who is fired up with some kind of strange, mystical vision of England and Canterbury.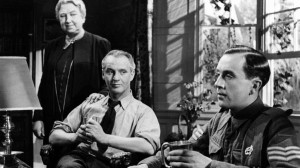 This entertaining, weird and rather wonderful film is an idiosyncratic salute to ye olde England, lyrically photographed by Erwin Hillier in the very kind of black and white images you don't expect from Powell and Pressburger, who were famed for their use of Technicolor. The duo handle everything enormously skilfully, and keep a long, low-plot, ideas-driven film riveting for two hours.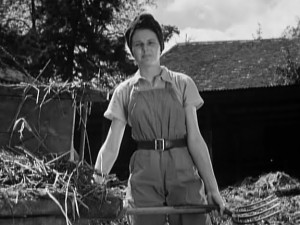 Because Canterbury Cathedral's windows had been taken out for safe-keeping because of German wartime air raids, the interior of the cathedral was rebuilt in Denham Studio.
Sheila Sim (Lady Attenborough), who was born on June 5 1922, died on January 19 2016, aged 93. She was married to Richard Attenborough from January 22 1945 till his death on 24 August 2014. They appeared on stage together in 1952 in the first cast of The Mousetrap, taking a 10 per cent share in the profits. She chose to forsake a thriving career for an equally successful role as his wife and made her last movie in 1955, The Night My Number Came Up, a thriller with Michael Redgrave. She had celebrated her 90th birthday on June 5 2012.
Dennis Price (23 June 1915 – 6 October 1973), born Dennistoun Franklyn John Rose-Price, is also fondly remembered for The Bad Lord Byron, Kind Hearts and Coronets, and for playing the valet Jeeves in the BBC TV series The World of Wooster (1965–67).
© Derek Winnert 2013 Classic Movie Review 603
Check out more reviews on http://derekwinnert.com/