Kind Hearts and Coronets ***** (1949, Dennis Price, Alec Guinness, Valerie Hobson) – Classic Movie Review 5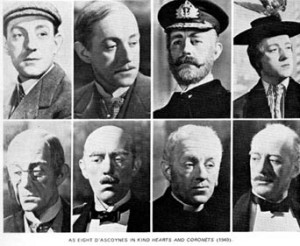 'I shot an arrow in the air; she fell to earth in Berkeley Square.'
In his first film for Ealing Studios, Alec Guinness gives a brilliant display of his remarkable versatility and exquisite comic touch as all the eight members of the aristocratic D'Ascoyne family, memorably including Lady Agatha (!), in Robert Hamer's marvellous, infectiously amusing, surprisingly cynical black comedy. It's a masterpiece of elegant British film-making, the cinema equivalent of an Oscar Wilde play. It's that good.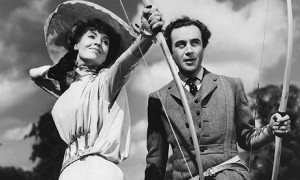 How Wildean is this line from the Parson: 'I always say my west window has all the exuberance of Chaucer without, happily, any of the concomitant crudities of his period.'?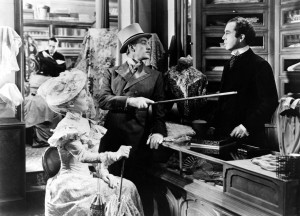 Of course you expect Guinness to be dazzling, after all this is the film that established his star character actor reputation for submerging himself inside a wide range of different characters. He was hired to play four D'Ascoyne roles and asked to play all eight (the Parson was his personal favourite).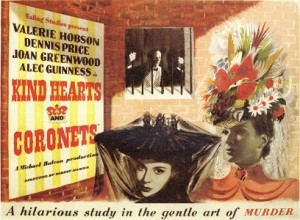 But it's the neglected Dennis Price who is the revelation here. He gives another of the film's outstanding performances of great elegance and insouciance as the anti-hero who sets out to bump the entire family off. He plays Louis Mazzini, a lowly, penniless distant member of the clan whose mother was rejected by her D'Ascoyne family after running off with an Italian opera singer. (The film was made in 1949 and Italians were an easy target for hatred in the UK.)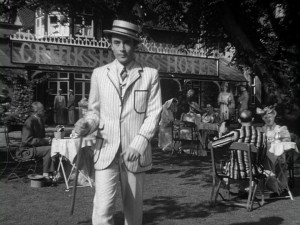 And so, once grown up, Louis plots revenge for both his mother and himself and a great improvement in his own situation – all he has to do is to start murdering each member of the family so that, once they're all dead, he will be next in line and can inherit the dukedom and all its riches.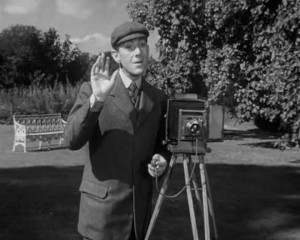 Valerie Hobson (Edith) and Joan Greenwood (Sibella) provide excellent, attractive support and all the small parts are entertainingly fleshed out by esteemed character actors like Miles Malleson (the hangman), Arthur Lowe (the reporter), Hugh Griffith (lord high steward) and Clive Morton (prison governor), while boy star Jeremy Spenser plays the young Louis and Audrey Fildes (in one of only two films she made) the spurned mother.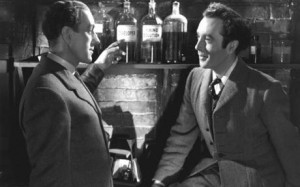 Robert Hamer directs his delightfully clever script (co-written with John Dighton from Roy Horniman's novel Israel Rank) with the greatest of ease and polished style. This is a film that truly starts with its lovingly crafted screenplay, and yet it is a supremely accomplished film in all departments, a highly polished, rare cinema gem that's enduringly enjoyable.
The title, incidentally, comes from a Tennyson poem: 'Kind hearts are more than coronets. And simple faith more than Norman blood.'
© Derek Winnert 2013 Classic Movie Review 5
Check out more reviews on http://derekwinnert.com/