This Sweet Sickness [Dites-lui que je l'aime] **** (1977, Gérard Depardieu, Miou-Miou, Claude Piéplu) – Classic Movie Review 188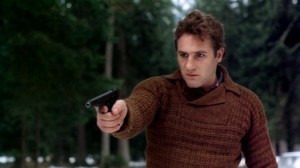 Co-writer/director Claude Miller adapts a deliciously disturbing twisted romantic thriller from Talented Mr Ripley author Patricia Highsmith and comes up with another polished, classy, riveting film. A mesmerising study in obsession, sickness and despair, it's a must-see for Highsmith fans and admirers of Miller.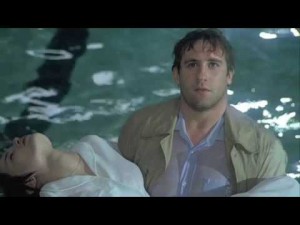 A scarily young and handsome looking Gérard Depardieu stars as the dangerously disturbed young accountant David Martinaud, who has a secret obsession – with his childhood sweetheart Lise (Dominique Laffin). And he passes his weekends not looking after his sick parents like he tells folk he is – because actually they're deceased – but converting a chalet home in the snowy wastes where he plans in his head to live with her.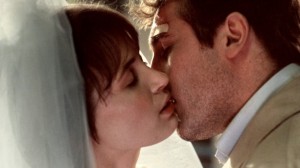 Each Friday he sets off from town, pretending to do to the old people's home where he says his parents live, to take care of them. But instead he works happily away on the chalet, where he intends to stay in bliss with the lovely Lise. Unfortunately she doesn't really know about it and he's stalking her. And, of course, he's dipped into insanity. He's one of Highsmith's weird, crazy little monsters.
But then comes what could be a huge spanner in the works. Lise marries someone else and gets pregnant, and David is beside himself. But, in his amour fou, David doesn't see the truth as any real obstacle to his plans. Meanwhile, however, Juliette (Miou-Miou) is obsessed with David…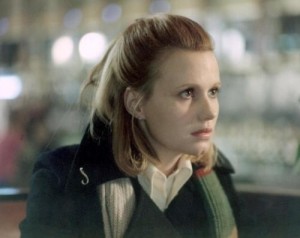 It's a bitter-sweetly observed, quite haunting mystery-romance psychological thriller, with a careful screenplay capturing the essence and spirit of Highsmith's 1961 book, eye-catching filming with Pierre Lhomme's distinguished cinematography in Chamonix and Boissy and the stars on excellent form under sympathetic director Claude Miller. The young Depardieu and Miou-Miou are splendid, quite a revelation.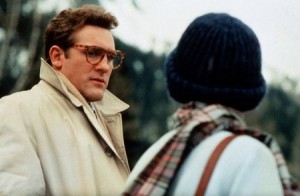 The film's original French title is Dites-lui que je l'aime and the book's French title is Ce Mal Etrange. Luc Béraud worked on the adaptation and dialogue with Miller.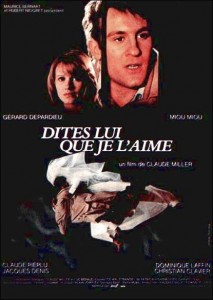 Miller, also known for The Best Way to Walk [La meilleure façon de marcher], The Accompanist ["L'accompagnatrice], died aged 70 in 2012, just managing to make Thérèse Desqueyroux in his last months.
http://derekwinnert.com/therese-desqueyroux-film-review/
© Derek Winnert 2015 Classic Movie Review 188
Check out more reviews on http://derekwinnert.com