The Trespasser *** (1929, Gloria Swanson, Robert Ames, Purnell Pratt, Henry B Walthall, Wally Albright) – Classic Movie Review 6296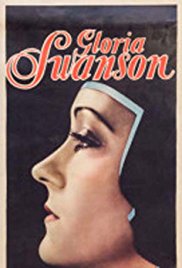 Silent super-star Gloria Swanson earned an Academy Award nomination for her much talked-about 1929 talkie debut, written and directed by Edmund Goulding. It is advertised as 'Her First ALL TALKING Picture'.
It was first filmed as a silent, but a talkie version was quickly shot and this antique material turned out a smash hit for Swanson, playing humble stenographer Marion Donnell, who marries wealthy Jack Merrick (Robert Ames). Their marriage is annulled by Jack's father John Merrick Sr (character actor William Holden, born 1862), who considers her a fortune hunter, and she is left to raise her child alone without telling her ex-husband. Her former lawyer boss helps her financially for the sake of the child, but gossips call her a kept woman.
Goulding, Swanson and Laura Hope Crews wrote the script in three weeks at Swanson's home.
Also in the cast are Purnell Pratt as Hector Ferguson, Henry B Walthall as Fuller, Wally Albright as Jackie, Blanche Friderici as Miss Potter, Kay Hammond as Catherine 'Flip' Merrick, Mary Forbes as Mrs Ferguson and Marcelle Corday as Blanche.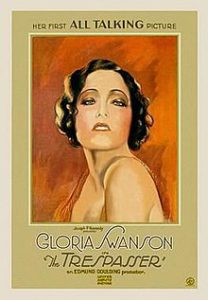 Alas it was Swanson's last hit movie till Sunset Boulevard (1950), with her follow-ups What a Widow! (1930), Indiscreet (1931), Tonight or Never (1931), Perfect Understanding (1933) and Music in the Air (1934) all losing money.
A restored version by George Eastman House (with the help of the American Film Institute and The Film Foundation) was shown on Turner Classic Movies on 14 December 2011.
Its success meant Swanson could pay off her debts to the backers of her troubled unfinished silent epic Queen Kelly.
Goulding remade the film as That Certain Woman (1937) with Bette Davis and Henry Fonda.
© Derek Winnert 2017 Classic Movie Review 6296
Check out more reviews on http://derekwinnert.com