Sunset Boulevard [Sunset Blvd.] ***** (1950, William Holden, Gloria Swanson, Erich von Stroheim) – Classic Movie Review 159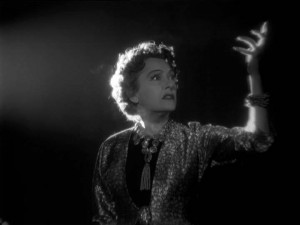 'All right, Mr DeMille, I'm ready for my close up.'
Biting the hand that feeds him, Billy Wilder's eerily dark, deliciously bitter and wryly humorous 1950 film noir classic is a brilliant, searing film, with a splendidly jaundiced insider's view of Hollywood and the price of fame. It's probably the finest and most famous example of Hollywood on Hollywood.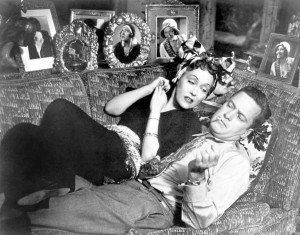 Gloria Swanson triumphs as Norma Desmond, an unbalanced, faded ageing former .movie star. She is a desperate, tragic, nutty relic from the days of silent pictures ('We didn't need dialogue, we had faces.')
Norma has retired into her shell, living in reclusive obscurity in her weird huge old mansion on Sunset Boulevard with just her butler (who was once her director and husband) and her memories. Insanely deluded she still believes in herself, her fame, her indestructibility. ('I am big, it's the pictures that got small.') She dreams of a comeback and then in walks the handsome young Joe Gillis…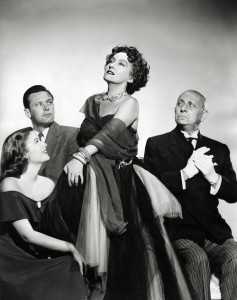 William Holden also greatly impresses in a much less showy, realistic role as Joe Gillis, a down-on-his-luck, small-time hack scriptwriter. He reluctantly moves into her palatial Hollywood home, paid as both her lover and her screenwriter, working on a screenplay for the comeback movie she's planning. But a happy ending isn't in sight, as we're told right from the start of the movie.
Everything's just right here: a clever script that sparkles and disturbs, a delightfully eccentric performance from Swanson playing a gloriously larger than life version of herself, and priceless cameos from a quartet of silent cinema legends: actor-director Erich von Stroheim (as Norma Desmond's creepy butler Max von Mayerling), comedy superstar Buster Keaton, producer-director Cecil B DeMille and actor H B Warner (as one of Norma's bridge partners), as well as gossip queen Hedda Hopper.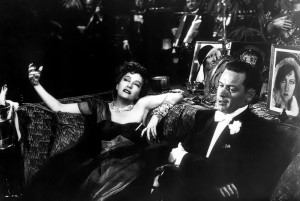 There were three Oscar wins, for best story and screenplay (Charles Brackett, Billy Wilder, D M Marshman Jnr), score (Franz Waxman), and art direction-set decoration (Hans Dreier, John Meehan). John F Seitz's fabulous, creepily atmospheric black and white cinematography deserved some recognition too, but didn't get it, only a nomination.
None of the actors won either, though Swanson, Holden, von Stroheim and Nancy Olson were all nominated. They were robbed, the acting's so much part of what's great about this movie. Swanson never won an Oscar, after three nominations for Sadie Thompson (1928), The Trespasser (1929) and, following a long gap, this one.
Mae West made the mistake of turning down the star role, and so did Greta Garbo, Mary Pickford and Pola Negri. Bet they kicked themselves! Montgomery Clift walked from the Holden part two weeks before the shoot, and it was offered to Fred MacMurray, who wouldn't play a gigolo.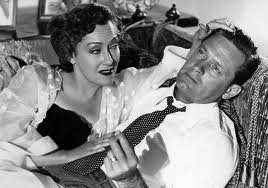 Wilder made Swanson screen test, and she was talked into it by her director friend George Cukor, who'd recommended her to Wilder in the first place.
It became Brackett and Wilder's 17th and final screenplay together, after their partnership suddenly ended.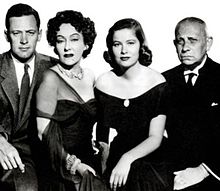 MGM studio boss Louis B Mayer told Wilder at a star preview that he should be tarred, feathered and horsewhipped for bringing the profession into dispute. Wilder replied: 'F… you.'
In 1993 Andrew Lloyd Webber turned it into a famous musical that starred variously Glenn Close, Elaine Paige and Petula Clark.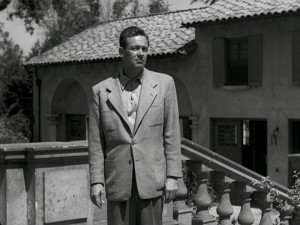 The original negatives had vanished but it was restored with a 4K high-def scan in 2002 from decayed inter-positives.
After the fiasco of his 1929 silent film Queen Kelly with Gloria Swanson, who fired him, Von Stroheim found his career as director over but carried on working as an actor. He hadn't talked to Swanson in 20 years and said that he despised 'That damned butler role', probably his most high-profile film part.
Director Billy Wilder recalled that it was Von Stroheim's idea to use the clip from Queen Kelly in Sunset Blvd. as a way of 'art imitating life'. When Swanson's Norma Desmond watches one of her old films, it's Queen Kelly, Stroheim's Max Von Mayerling serves as projectionist and it is later revealed that he was the silent movie director who discovered Norma.
http://derekwinnert.com/queen-kelly-1929-gloria-swanson-walter-byron-seena-owen-classic-movie-review-1981/
© Derek Winnert 2013 Classic Movie Review 159
Check out more reviews on http://derekwinnert.com/