The Sleeping Tiger *** (1954, Dirk Bogarde, Alexis Smith, Alexander Knox, Hugh Griffith, Maxine Audley, Glyn Houston, Billie Whitelaw) – Classic Movie Review 4024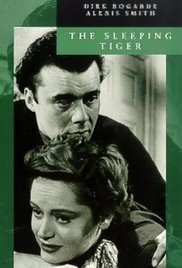 Director Joseph Losey's 1954 British thriller stars Dirk Bogarde, who finds unlikely casting as Frank Clemmons, a cocky young thug brought by fate to the home of psychiatrist Dr Clive Esmond (Alexander Knox). Losey's psychological film noir drama is poised and passionate, but occasionally over-symbolic.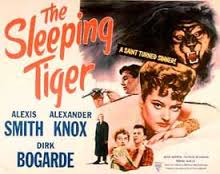 Criminal Clemmons breaks into Dr Esmond's house and holds him up at gunpoint, but Esmond manages to overpower him. He offers to take Clemmons on as a human guinea pig to try to rehabilitate the young man, who agrees to cooperate to avoid being handed over to the police.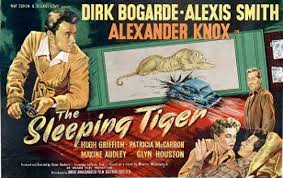 Director Losey handles the suspense with typical grace, building the tension in gradual degrees as Knox's behavioural experiments are upset by the attraction between the killer and his own restless suburban wife, Glenda (Alexis Smith). Glenda becomes infatuated with Clemmons and hopes he will take her away.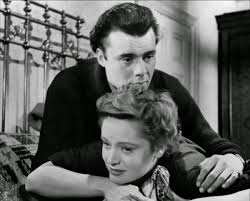 Somehow, it all works pretty well, with plenty of brooding passion along the way to a lusty finish. And, even if some of the players are miscast, they find a way to be effective.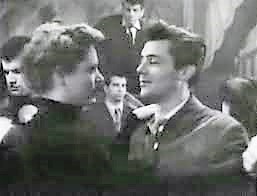 Losey, making his first British feature and working in exile in Britain to escape the McCarthyite purges in America where he was blacklisted, used a pseudonym (that of the film's producer Victor Hanbury) on the film's original credits. And so do writers Harold Buchman and Carl Foreman (together originally credited as Derek Frye), basing their screenplay on the novel by Maurice Moisiewitsch.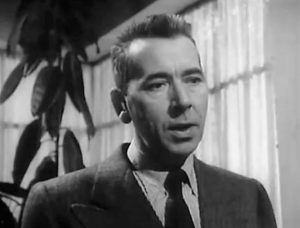 Also in the cast are Hugh Griffith, Maxine Audley, Glyn Houston, Billie Whitelaw, Patricia McCarron, Harry Towb, Russell Waters, Fred Griffiths and Esma Cannon.
It is notable as the first of five films that Bogarde made with Losey: they went on to The Servant (1963), King and Country (1964), Modesty Blaise (1966) and Accident (1967).
Several versions of the film, including the DVD, still credit Hanbury, but there are prints where Losey is credited.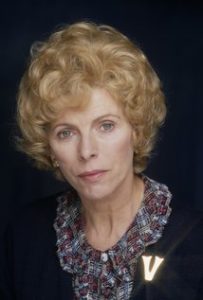 Billie Whitelaw died on 21 December 2014, aged 82. Making her film debut as the receptionist in The Sleeping Tiger at Pearce & Mann, she is memorable in a BAFTA Award-winning supporting turn in 1967's Charlie Bubbles, Alfred Hitchcock's 1972 thriller Frenzy and as Mrs Blaylock in the 1976 The Omen.
© Derek Winnert 2016 Classic Movie Review 4024
Check out more reviews on http://derekwinnert.com