Charlie Bubbles **** (1967, Albert Finney, Liza Minnelli, Colin Blakely, Billie Whitelaw) – Classic Movie Review 4026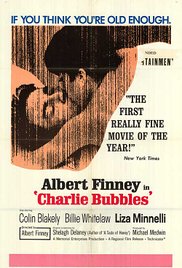 A film with Charlie Bubbles and Smokey Pickles as characters? In his directorial debut, Albert Finney directs this typically Sixties item from 1967 and gives himself a thumping great role as Charlie Bubbles, a jaded, best-selling novelist who travels from London to the North of England to get back in touch with his roots. He decides to visit his estranged wife (Billie Whitelaw) and son (Timothy Garland), whom he has set up on a farm outside his native city of Manchester.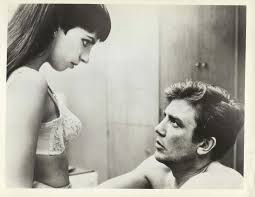 The tailor-made part fits Finney like a glove – both he and Bubbles hail from the Greater Manchester area. Finney gives a very strong performance and the vibrant 21-year-old Liza Minnelli is excellent, as well, quite wistful and charming, in her first adult role as Eliza, the young American secretary Charlie Bubbles picks up and goes to bed with.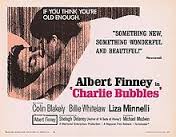 Billie Whitelaw and Colin Blakely are also perfectly cast as Charlie's estranged wife Lottie and his buddy Smokey Pickles. Indeed, Whitelaw gives a memorable BAFTA award-winning supporting turn. Also in the iconic cast are Diana Coupland, Yootha Joyce, Richard Pearson, John Ronane, Nicholas Phipps, Peter Sallis, Charles Lamb, Margery Mason, Alan Lake, Peter Carlisle, Susan Engel, Joe Gladwin, Charles Hill, Brian Mosley, George Innes, Peter Suschitsky, Wendy Padbury, Albert Shepherd, Ted Norris, Rex Boyd and Arthur Pentelow.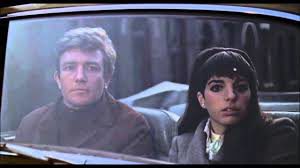 Shelagh Delaney's perky screenplay manages to conjure up a wistful sense of longing and poetry, also suggested by her masterwork for the stage and cinema, A Taste of Honey (1961).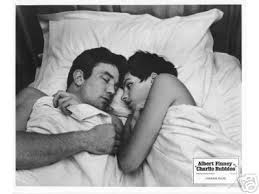 Maybe Charlie Bubbles is not perfect, as a sense of strain and a drifting shows in the screenplay occasionally, but it is always fascinating, imaginative and emotionally charged, and it was ill rewarded at the box-office, where it fared poorly. Perhaps because of that, it remains Finney's only cinema movie as director.
Making her film debut as the receptionist in The Sleeping Tiger, Billie Whitelaw is remarkable in Charlie Bubbles, Alfred Hitchcock's 1972 Frenzy and as Mrs Blaylock in the 1976 The Omen. She died on 21 December 2014, aged 82.
© Derek Winnert 2016 Classic Movie Review 4026
Check out more reviews on http://derekwinnert