The Prime of Miss Jean Brodie *** (1969, Maggie Smith, Robert Stephens, Pamela Franklin, Celia Johnson, Gordon Jackson, Jane Carr) – Classic Movie Review 4020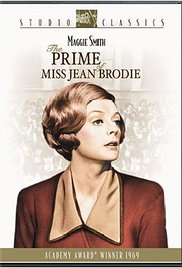 When she was still in the first flush of her brilliant prime, Dame Maggie Smith won the 1970 Best Actress Academy Award (her first of two Oscars so far) for her delightful playing of the headstrong Thirties Edinburgh schoolmarm Jean Brodie.
Miss Jean Brodie is a young woman self-described as 'in her prime', who holds a powerful sway over her impressionable 12-year-old 'little girls', ignoring the curriculum and teaching them her romantic view of the world.
After a 12-year absence from movies, Celia Johnson is also still in her prime as the shocked headmistress Miss Mackay, and Smith's real-life husband at the time Robert Stephens, plays a romancing art teacher, Teddy Lloyd.
Jay Presson Allen (1922–2006) adapts her own play version of Muriel Spark's novel. Director Ronald Neame's 1969 film is a bit stagey and creaky but its is very enjoyable nonetheless, thanks to the sparky wit, Miss Smith and some fine support.
Also in the cast are Pamela Franklin, Gordon Jackson (1923–1990), Jane Carr, Diane Grayson, Shirley Steedman, Lavinia Lang, Antoinette Biggerstaff, Margo Cunningham, Isla Cameron, Rona Anderson (1926–2013), Ann Way (1915–1993), Molly Weir (1910–2004), Helena Gloag. John Dunbar, Heather Seymour and Lesley Patterson.
A TV series followed in 1978 with Geraldine McEwan.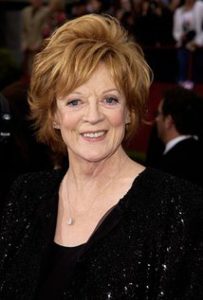 Maggie Smith was married to Robert Stephens from 29 June 1967 to 6 April 1975 and after that to writer Beverley Cross. Her second Oscar was as Best Supporting Actress in California Suite (1978). She has four other Oscar nominations.
© Derek Winnert 2016 Classic Movie Review 4020
Check out more reviews on http://derekwinnert.com