Travels with My Aunt ** (1972, Maggie Smith, Alex McCowen, Lou Gossett Jr, Robert Stephens, Cindy Williams, Robert Flemyng) – Classic Movie Review 4039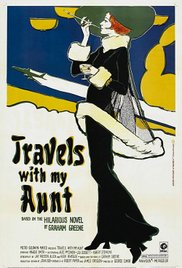 Director George Cukor's 1972 comedy drama stars Maggie Smith as Dotty Aunt Augusta Bertram, who takes her prim nephew Henry Pulling (Alec McCowen), a buttoned-up English bank manager, on an eccentric trip to Graham Greeneland, with mixed results.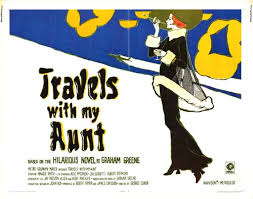 Their travels through Europe culminate in smuggling currency into Turkey, to ransom Aunt Augusta's one true love, Ercole Visconti (Robert Stephens).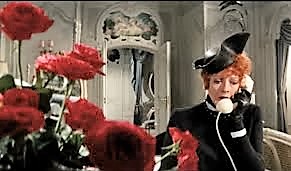 The departures from Graham Greene's charming, episodic novel in Jay Presson Allen and Hugh Wheeler's screenplay are infelicitous. Admittedly, since it is essentially a series of short stories, Greene's book must be hard to be adapted into a film.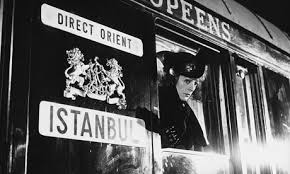 A miscast, much too young Smith gives an extravagant, camp, pantomime performance, and this is ironic because Smith replaced the irreplaceable Katharine Hepburn, who would have been perfect. Yes an older actress would be too old to play Aunt Augusta in the flashback scenes, but the role could be played by two actresses!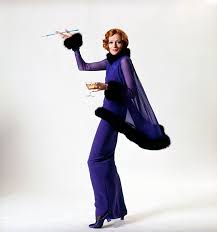 However McCowen, fresh from his triumph in Hitchcock's Frenzy, shines in a model portrayal of a buttoned-up bank manager – all very Tunbridge Wells, where the actor was born. And director Cukor conducts a handsome film with great old-style craftsmanship and professionalism.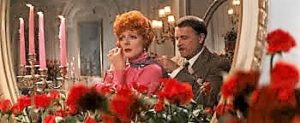 In an extremely nicely produced film (by Robert Fryer and James Cresson), with cinematography by Douglas Slocombe, score by Tony Hatch and production designs by John Box, the only Oscar went to Anthony Powell for best costume design. There were three other Oscar nominations – for Best Actress, Best Cinematography and Best Art Direction-Set Decoration (John Box, Gil Parrondo, Robert W. Laing). It is exactly the kind of film you expect Bafta awards for but there was none, only a nomination for Best Cinematography.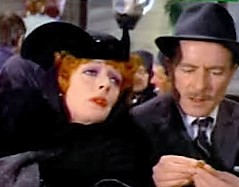 Also in the cast are Lou Gossett Jr, Cindy Williams, Robert Flemyng and Jose Luis Lopez Vasquez, Raymond Gérôme, Daniel Emilfork, Corinne Marchand, David Swift, Valerie White and Bernard Holley.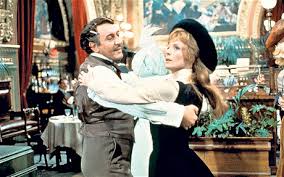 When Hepburn was unhappy with Allen's screenplay, Allen suggested she re-write it herself. Hepburn worked on the script for three months but MGM studio head James T Aubrey thought her script missed the charm of the book. Hepburn's agent called to report that she had been released by MGM for 'failing to report to work.'
Greene, a former film critic, said he hated the movie, though he walked out after five minutes.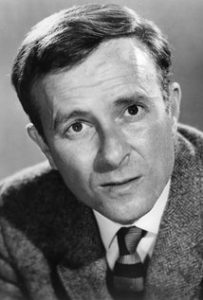 [Spoiler alert] McCowen (born 26 May 26 1925), who plays Henry Pulling, is nine years older than Smith (born December 28, 1934), who plays his Aunt Augusta, who turns out to be his mother! McCowen's most recent role is Reverend Raleigh in Gangs of New York (2002).
Smith and Stevens were married from 29 June 1967 to 6 April 1975.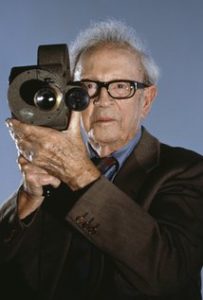 Douglas Slocombe died on February 22 2016, aged 103. He had a 50-year career until 1989, when he lensed his final film, Indiana Jones and the Last Crusade. He was Oscar nominated for Travels with My Aunt, Julia and Raiders of the Lost Ark.
aged 85.
© Derek Winnert 2016 Classic Movie Review 4039
Check out more reviews on http://derekwinnert