The People Vs Larry Flynt **** (1996, Woody Harrelson, Courtney Love, Edward Norton) – Classic Movie Review 6049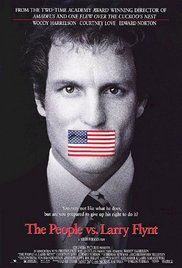 Woody Harrelson is superb as Larry Flynt in director Milos Forman's sterling 1996 biopic that examines all the issues that arise head on. It is intelligent, intoxicating adult film-making, done with great flair by Forman.
Courtney Love is also outstanding as Althea Leasure, the dancer who marries Flynt, and so is Edward Norton as their attorney, Alan Issacman.
Flynt may not have been the world's classiest or most appealing guy, but Forman puts in an impeccable plea on his behalf for freedom of speech.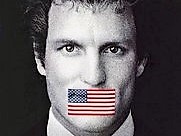 Ultimately, as Flynt is targeted by an assassin, will not stop his Supreme Court obscenity battles and faces impossible odds, it is all quite moving.
It co-stars Brett Harrelson, Donna Hanover, James Cromwell, Crispin Glover, Vincent Schiavelli, Miles Chapin, James Carville, Richard Paul, Burt Neuborne and Jan Triska.
It is written by Scott Alexander and Larry Karaszewski.
Jan Triska, the star of Ronin and Ragtime, died at 80 in September 2017 after a fall from a bridge in the Czech Republic.
© Derek Winnert 2017 Classic Movie Review 6049
Check out more reviews on http://derekwinnert.com