Ronin *** (1998, Robert De Niro, Jean Reno, Natascha McElhone, Stellan Skarsgaard, Sean Bean, Michel Lonsdale, Jonathan Pryce, Jan Triska) – Classic Movie Review 718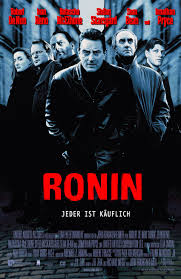 A 1998 noir-style action thriller with a great cast and some sensational car chases, Ronin is about a group of five mercenaries, headed by ex CIA man Sam (Robert De Niro), hired to ambush a convoy of cars and steal a mysterious and well-protected briefcase in France. Their boss, Seamus (Jonathan Pryce) may be out to double-cross them all, especially as Irish revolutionary Deirdre (Natascha McElhone) seems to be secretly in league with him.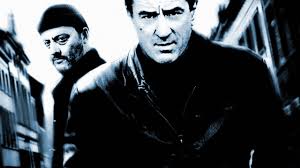 Director John Frankenheimer demanded that the stars (who also include Jean Reno and Sean Bean) do all their own action stuff, something that De Niro, in particular, relished. Says the actor, who sinks himself into all his roles, and famously once put on 80 pounds to play a washed-up middleweight boxer in Raging Bull: 'To submerge yourself into one of these dangerous characters, and live life through them, without risking the real-life consequences, is a cheap way to do things you would never dare take on yourself.'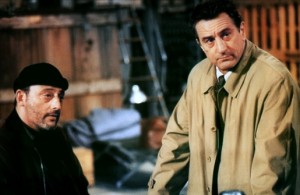 Frankenheimer's strangely creaky, old-style thriller has some clunky dialogue and lame plotting, but the great cast and sizzling car-chase action set-pieces set the screen alight. De Niro and Reno inevitably provide some real spark and a touch of class. Playwright David Mamet co-scripted as Richard Weisz, along with J D Zeik, who also wrote the original story.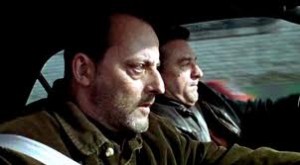 For the chase sequences, the actors shared the driving with experienced stunt drivers. 'We did some high-speed driving orientation exercises to research the car chase bits,' recalls Jonathan Pryce, 'but it didn't prepare me for how frightening the real thing would be. I told Frankenheimer afterwards: "I've done Shakespeare. I've done Chekhov, and now I've done FEAR!" There was no acting required on my part, believe me.'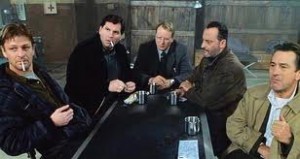 Natascha McElhone, though, relished the screeching of brakes, as the vehicles hurtle along specially-cleared Paris streets. 'Deirdre ends up doing a terrific amount of car-chasing, and it was marvellous fun doing it alongside the stunt drivers,' she says. 'I would like to have started training earlier and done more. I can't think where else I might have had the opportunity to do that for free.'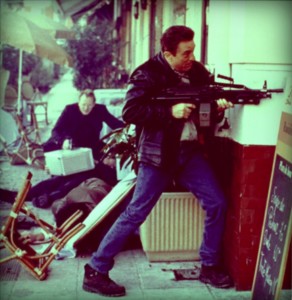 Technical director Mick Gould also trained the cast in the methods and practice of guerrilla units, as well as teaching them how to realistically handle and fire their various weapons. Jokes De Niro: 'You can expect to see me in an Arnold Schwarzenegger role, strapped up with an arsenal of weapons, any time in the future.'  No doubt he would put on the muscle and weight required for that part too.
Ronin is the Japanese word used for Samurai without a master.
It stars Robert De Niro, Jean Reno, Natascha McElhone, Stellan Skarsgaard, Sean Bean, Michel Lonsdale, Jonathan Pryce and Jan Triska.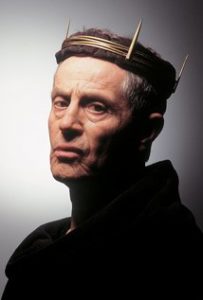 Jan Triska, the Czech actor who starred in The People Vs Larry Flynt (1996), Ronin and Ragtime, died after a fall on 23 September 2017 from Prague's iconic Charles Bridge, aged 80.
© Derek Winnert 2014 Classic Movie Review 718 derekwinnert.com