The Out of Towners **** (1970, Jack Lemmon, Sandy Dennis) – Classic Movie Review 1957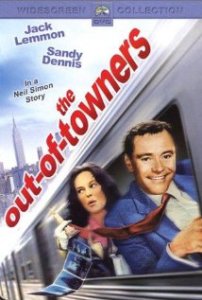 Most Neil Simon movie comedies were written as theatre plays and were then adapted into films, but he wrote this 1970 original directly for the screen when he realised that it would be difficult to portray the many different locations involved in his story on stage.
The result is superb value, an easy-going, friendly entertainment and a delightfully hilarious movie, one of the great comedies of mishaps. It is lit up to the skies by a vibrant, quintessentially nervy performance from Jack Lemmon as a husband who comes from the small, quiet town of Twin Oaks, Ohio, to New York City for a job interview with his wife (Sandy Dennis) and finds that everything that can do, goes catastrophically wrong. The small-town couple George and Gwen Kellerman react by bickering endlessly as they endure a series of comic catastrophes, getting torn to shreds.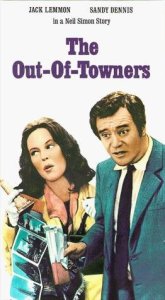 The laughs come thick and fast in this endlessly inventive comedy taken at a tremendous, dynamic pace by director Arthur Hiller and his two stars. Dennis is excellent too, making a brilliant foil for Lemmon, while matching him every step of the way.
It is quite a brave decision to make the Lemmon character such a bumptious and out-of-control individual— just like real people often are under duress — risking making the hero unsympathetic, but Lemmon keeps you on his side, battling the world of disaster, just like we know we would. And the situations are disturbingly real too, which accounts for much of the story's impact, keeping the comedy truthful.
It was remade, less brilliantly, in 1999, with Steve Martin, Goldie Hawn and John Cleese. The couple are renamed Henry and Nancy Clark that time.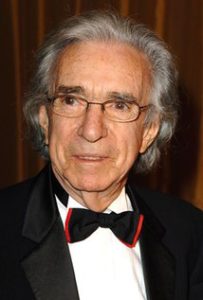 RIP Arthur Hiller (22 November 1923– 17 August 2016), also fondly remembered for for Love Story (1970), The Hospital (1971), See No Evil, Hear No Evil (1989) and Silver Streak (1976).
© Derek Winnert 2014 Classic Movie Review 1957
Check out more reviews on http://derekwinnert.com/