Love Story *** (1970, Ali MacGraw, Ryan O'Neal, John Marley, Ray Milland) – Classic Movie Review 4193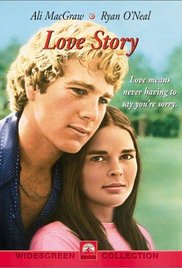 The success of Easy Rider in 1969 changed the movie landscape for ever, but Hollywood still preferred stories they understood, backing projects they were comfortable with. The 1970 movie executives understood Erich Segal's story and loved it because it is clearly simply an update of an old favourite Hollywood tale, Camille, with a bit of Romeo and Juliet thrown in for good measure.
So of course the Paramount studio wanted to film it. And they were proved right to do so. It was a huge blockbuster hit before the word blockbuster was invented. It cost $2,200,000 and grossed $106,400,000 in the US. Its catchy catchphrase 'Love means never having to say you're sorry' was on everybody lips. The movie was a phenomenon.
Ali MacGraw and Ryan O'Neal star as Jenny Cavalleri (MacGraw) and Oliver Barrett IV (O'Neal), a girl and boy who defy their different backgrounds and fall in love to the strains of Francis Lai (who won a best score Oscar), Bach, Mozart and Handel. But then tragedy strikes…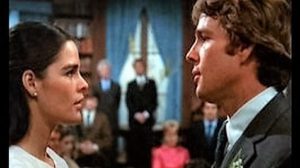 And, despite all the irritating unrealistic sentimental clichés, it turns out to be enjoyable tosh, supremely professionally directed by Arthur Hiller with polish to spare. It is very well, and appealingly acted by MacGraw and O'Neal, and particularly Ray Milland (Oliver Barrett III) and John Marley (Phil Cavalleri) as the two fathers.
Incredibly popular though it was, Love Story is a reactionary entertainment that was way out of time, but now it is often fondly remembered and generally well regarded. Overall, the love story part is fine but the weepy part less so.
Also in the cast are Russell Nype, Katharine Balfour, Sidney Walker, Robert Modica, Walker Daniels, John Merensky, Tommy Lee Jones (in his debut as Oliver's roommate Hank), Andrew Duncan, Charlotte Ford, Sudie Bond, Julie Garfield, Kevin O'Neal, Milo Boulton and Stephen Dowling.
The song A Fair Rose Is Blooming is written by Michael Praetorius.
The screenplay preceded the novel and therefore Segal was eligible for an Oscar nomination for best writing based on material not previously published or produced. But the novel version was released before the movie came out and was an instant bestseller.
The score won Love Story's only Oscar, but there were six other nominations, including best film, director, actor, actress, supporting actor (Marley) and screenplay.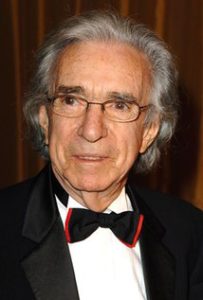 Arthur Hiller (22 November 1923– 17 August 2016) is also fondly remembered for The Out of Towners (1970), The Hospital (1971), Silver Streak (1976), The In-Laws (1979), and See No Evil, Hear No Evil (1989).
© Derek Winnert 2016 Classic Movie Review 4193
Check out more reviews on http://derekwinnert