The Hunger ***** (1983, Catherine Deneuve, David Bowie, Susan Sarandon) – Classic Movie Review 87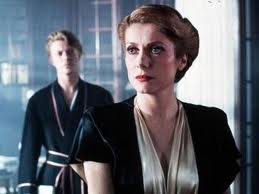 Based on the 1981 novel by Whitley Strieber, this 1983 vampire movie is one of cinema's most crucial of its popular kind, perhaps even more for its astonishing visual style than its compelling story.
A ravishing Catherine Deneuve proves absolutely ideal as a drop-dead gorgeous 6,000-year-old Egyptian vampire called Miriam Blaylock, unfortunately cursed of course with eternal life, who takes human lovers and gives them eternal youth till she tires of them. She's bad news, this woman.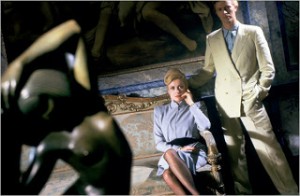 This highly chic bloodsucking horror tale is set in contemporary 80s New York but largely made in Britain (with just a week in NY for atmospheric exteriors) to save money. David Bowie (who learned to play cello for the movie) is surprisingly effective as her much-younger, 300-year-old vampire beau John Blaylock.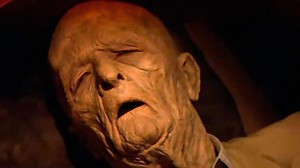 He has a very nasty shock when he's transformed rapidly into old age (courtesy brilliant special makeup effects and film editing).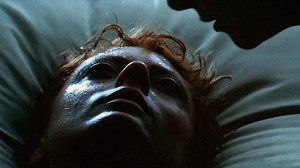 Susan Sarandon is exciting as a sexy scientist doctor called Sarah Roberts whom John goes to for help, but then it turns out that Deneuve finds her especially toothsome.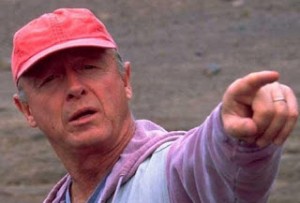 Director Tony Scott's film debut is a modish art movie that proved totally atypical of his work. It is lyrically romantic, eerily beautiful, chilling, stately and graceful, though it's given some startling moments and sharp edges by tasteful, fashionable nudity, lesbianism and blood-letting, plus Bauhaus singing 'Bela Lugosi is Dead' (Scott had found them in a London club).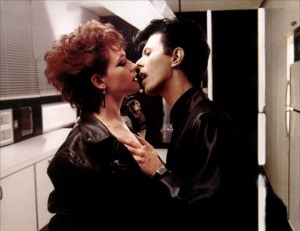 James Aubrey appears as a gory victim and a 28-year-old Willem Dafoe has only one line as a young punk at a NY phone booth. The stupendous soundtrack and great music (including particularly Schubert's Piano Trio in E flat Opus 100 and Ravel's Le Gibet) and a fantastic love scene between Sarandon and Deneuve complete an extremely seductive package.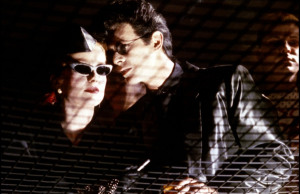 The studio adjusted the ending to allow for sequels to be made, but alas none came. Two Strieber sequel novels await films: The Last Vampire, Lilith's Dream. Other Strieber film adaptations include Wolfen and Communion.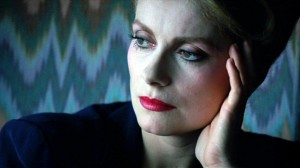 This was the last film of Texan silent movie star Bessie Love (playing Lillybelle), whose career began in 1915.
Tragically, Scott committed suicide on August 19 2012, aged 68.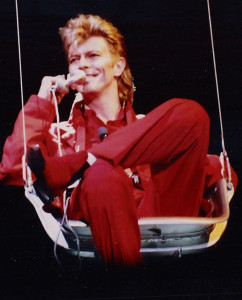 David Bowie died on 10 January 2015 at the age of 69 after an 18-month battle with cancer. The Seventies and Eighties saw him combine his glittering pop career with memorable appearances in films including The Man Who Fell To Earth, Merry Christmas Mr Lawrence, The Hunger, Labyrinth and Absolute Beginners.
© Derek Winnert 2013 Classic Film Review 87 derekwinnert.com