Wolfen *** (1981, Albert Finney, Diane Venora, Edward James Olmos) – Classic Movie Review 4095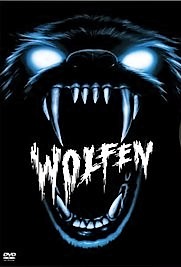 Co-writer/ director Michael Wadleigh's 1981 modern-Gothic horror thriller stars Albert Finney as Dewey Wilson, a New York city cop who investigates a bizarre chain of brutal murders, where it seems the victims were killed by animals. But he learns of an Indian legend about wolf spirits and the murders turn out to be the work of super-wolves avenging man's attack on their species.
Based on the novel by Whitley Strieber (also author of The Hunger [1983]), and with the screenplay co-written by David Eyre, this is an always involving, sometimes exciting, creepily filmed ecological horror movie, though perhaps its right-on message sits rather oddly with the gruesome savagery on show. It also stars Diane Venora as the psychiatrist Rebecca Neff, Edward James Olmos as Eddie Holt and Gregory Hines as Whittington, the pathologist who helps Finney.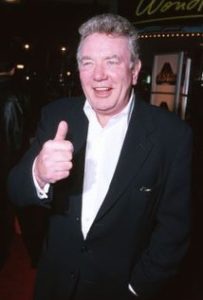 Wolfen is a capable shot at bringing rural horror into an urban setting and, with cinematography by Gerry Fisher and Fred Abeles and production designs by Paul Sylbert, it is a smart, good looking movie. James Horner's score is another praiseworthy asset.
Also in the cast are Tom Noonan, Dick O'Neill, Dehl Berti, Peter Michael Goetz, Sam Gray, Ralph Bell, Reginald Vel Johnson, James Tolkan and Michael Wadleigh.
Wadleigh is the director and cinematographer of Woodstock (1970) but this is his only fictional feature.
© Derek Winnert 2016 Classic Movie Review 4095
Check out more reviews on http://derekwinnert