The Man Who Fell to Earth **** (1976, David Bowie, Rip Torn, Candy Clark, Buck Henry, Bernie Casey) – Classic Movie Review 2992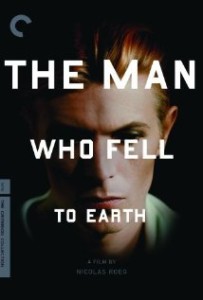 Director Nicolas Roeg's unique 1976 British sci-fi thriller is a challenging and mysterious fantasy. It is exasperating, mystifying, wildly self indulgent but strangely mesmerising and rather wonderful.
The Man Who Fell to Earth is startlingly performed, beautifully photographed by Anthony Richmond as befits a film directed by a former cinematographer, and intelligently scripted by Paul Mayersburg from Walter Tevis's novel.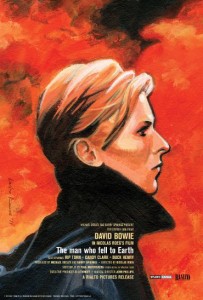 It stars the young, skinny, other-worldly David Bowie, then in his 'space oddity' phase. Of course, he looks amazing. The camera is in love with him and vice versa. At 29, he's a very striking creature. Though providing more of an unforgettable, hypnotic presence than a feat of acting, he is absolutely ideal as Thomas 'Tommy' Jerome Newton, the humanoid alien extra-terrestrial who comes to Earth from a faraway galaxy to look for water for the people on his dying planet.
Tommy lands in New Mexico and amasses a fortune by starting a high-tech company to build a return spacecraft. And he meets sleazy scientist Nathan Bryce (Rip Torn), creepy lawyer Oliver Farnsworth (Buck Henry), Peters (Bernie Casey) and Mary-Lou (Candy Clark), an Earth girl who falls in love with him.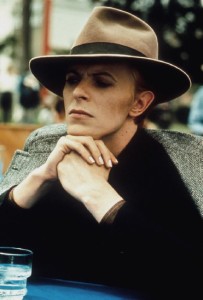 The Man Who Fell to Earth is meandering and overlong at 140 minutes, but the elements of sci-fi, suspense, humour and a little romance are all imaginatively and intelligently deployed. The film attacks the greed and ruthlessness of business on Earth, though overall its intentions and purposes are baffling, but weirdly that could be its attraction.
It is certainly a joy for Bowie fans and sci-fi lovers even if almost equally certainly a bewildering turnoff for others. If it Bowie's show, Candy Clark is outstanding and Rip Torn is remarkable too. And it is certainly a great credit to British cinema, though ironically so, since it is the first UK film entirely made in America.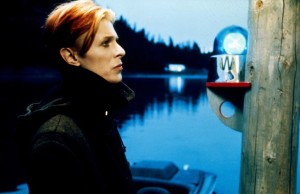 Also in the cast are Jackson D Kane, Tony Mascia, Rick Ricardo, Linda Hutton, Adrienne Larussa, Hillary Holland, Peter Prouse, Richard Breeding, Lilybell Crawford and James Lovell.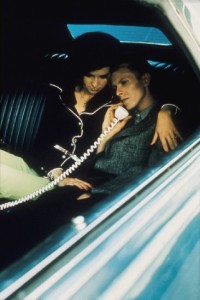 The British TV version is edited for language and sexual content and nudity. The cut US version runs 118 minutes.
Hilariously, the money men wanted Robert Redford as Newton.
The Man Who Fell to Earth has been restored and is re-released in UK cinemas in September 2016 for its 40th anniversary, followed by a home viewing release. Also, its soundtrack (score by John Phillips and Stomu Yamashta) is released for the first time.
In 1987 Robert J Roth directed a plain and straightforward, slightly cleaned-up remake of the 1976 movie, made as a pilot to a TV series that didn't happen. Starring Lewis Smith, Beverly D'Angelo, Wil Wheaton, James Laurenson, Bruce McGill, Annie Potts, Henry Sanders and Robert Picardo, it is pointless, but it's not at all bad.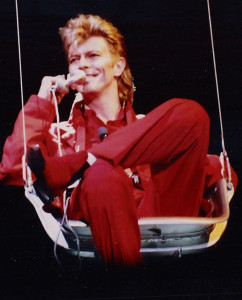 David Bowie died on 10 January 2015 at the age of 69 after an 18-month battle with cancer. The Seventies and Eighties saw him combine his glittering pop career with memorable appearances in films including The Man Who Fell To Earth (1976), Merry Christmas Mr Lawrence, The Hunger (1983) and Absolute Beginners (1986) – as well as a memorable turn as the lead in the 1986 fantasy Labyrinth.
© Derek Winnert 2015 Classic Movie Review 2992
Check out more reviews on http://derekwinnert.com