The Hospital **** (1971, George C Scott, Diana Rigg, Barnard Hughes, Nancy Marchand, Frances Sternhagen, Richard Dysart, Robert Walden) – Classic Movie Review 4029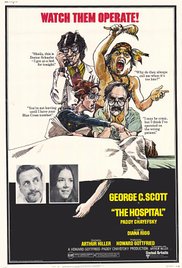 Directed by Arthur Hiller in 1971, this zesty, clever comedy is notable for its legendary screen-writer Paddy Chayefsky winning an Oscar for Best Original Story and Screenplay for his brilliantly acerbic screenplay.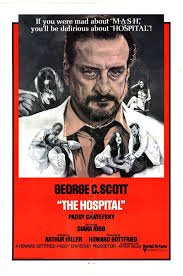 This hilarious black farce, which is also a horror mystery with a serious, intelligent message, is set in a city major teaching hospital where patients are dying from incorrect treatments, a killer is murdering doctors, an intern uses a freshly dead patient's bed for sex, and a witch doctor is on the rampage.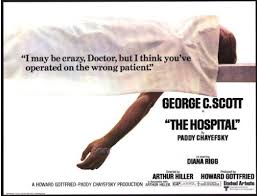 Over-burdened, impotent chief of medicine Dr Herbert Bock (George C Scott) is struggling to find meaning in his life, after his wife has left him and his two children have disowned him. He is ironically contemplating suicide while people are dying all round him from incompetence and murder. Meanwhile, Barbara Drummond (Diana Rigg) comes to take her comatose father (Barnard Hughes) back to the Sioux reservation and the clinic he operates.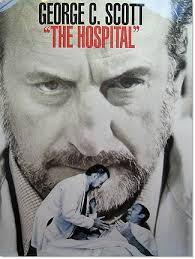 It boasts top-quality performances from the fine ensemble cast: Oscar-nominated George C Scott is great, obviously enjoying himself in a rare foray into comedy in a high-powered performance as the impotent doctor cured by Barbara (Diana Rigg), daughter of religious nut medic Drummond (Barnard Hughes [1915–2006]).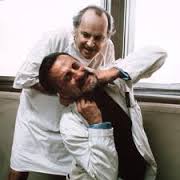 It also stars Nancy Marchand (1928–2000), Frances Sternhagen, Richard Dysart (1929–2015), Robert Walden, Katherine Helmond, Stockard Channing and Stephen Elliott (1918–2005).
Also in the cast are Andrew Duncan, Jordan Charney, Lenny Baker, Roberts Blossom, Robert Anthony, Angie Ortega and Donald Harron.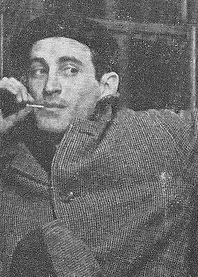 Lenny Baker appeared in Next Stop, Greenwich Village (1976), The Hospital and The Paper Chase, and is also remembered on stage for his Tony Award-winning performance on Broadway in I Love My Wife in 1977. He died of AIDS on 12 April 1982, aged 37.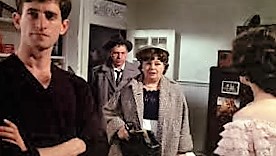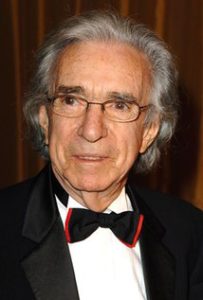 RIP Arthur Hiller (22 November 1923– 17 August 2016), also fondly remembered for for Love Story (1970), See No Evil, Hear No Evil (1989) and Silver Streak (1976).
© Derek Winnert 2016 Classic Movie Review 4029
Check out more reviews on http://derekwinnert