The Paper Chase ***** (1973, Timothy Bottoms, Lindsay Wagner, John Houseman) – Classic Movie Review 4030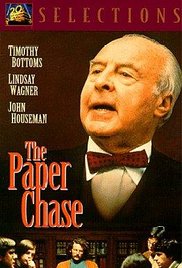 Writer-director James Bridges's 1973 drama showcases legendary film producer John Houseman's finest hour as an actor, in a role that brought him an Oscar and surprise stardom at the age of 72. It made him one of America's most trusted and famous figures when he re-created the role on American TV in 1978.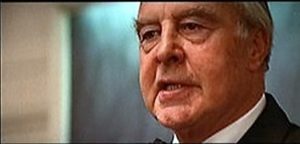 Houseman plays the waspish and grumpy Harvard Law School professor Charles W Kingsfield Jr, who picks on his bright student James T Hart (Timothy Bottoms in the obligatory Seventies long curly hair and moustache) and gives him an unfairly hard time, particularly when the young man falls for his daughter, Susan (Lindsay Wagner). When Hart befriends Susan, he is unaware that she has a connection to Kingsfield.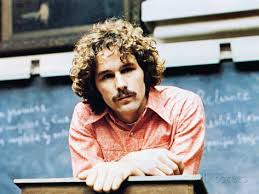 The Paper Chase is intelligent, upmarket entertainment, supremely literate and witty. A lot of credit goes to screen-writing director Bridges's adaptation of the John Jay Osborn Jr source novel, John Williams's score and Gordon Willis's cinematography, but mostly to the work of the entire ensemble of actors. However, in the end, it is Houseman's show.
Two series of the TV spinoff show (1978 and 1983) followed, both with James Stephens (replacing Bottoms) and Houseman.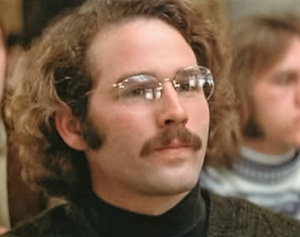 Also in the cast are Graham Beckel, Edward Herrmann, Bob Lydiard, Craig Richard Nelson, James Naughton, David Clennon, Regina Baff and Lenny Baker, who also appeared in Next Stop, Greenwich Village (1976) and The Hospital (1971), and is remembered by theatre-goers for his Tony Award-winning performance on Broadway in I Love My Wife in 1977. He died of AIDS on 12 April 1982, aged 37.
© Derek Winnert 2016 Classic Movie Review 4030
Check out more reviews on http://derekwinnert