The Good, the Bad and the Ugly ***** (Clint Eastwood, Eli Wallach, Lee Van Cleef) – Classic Movie Review 157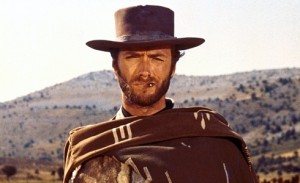 Following A Fistful of Dollars (1964) and For a Few Dollars More (1965), the last and finest of Italian director Sergio Leone's Man with No Name trilogy provides a rousing finale to the superlative saga. Wearing the same (uncleaned) poncho as before, Clint Eastwood again stars as the nameless drifter and professional gunslinger, now helpfully nicknamed as Blondie.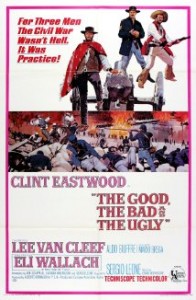 He teams up with sadistic desperados Sentenza or Angel Eyes (Lee Van Cleef) and Tuco (Eli Wallach) in a hunt for a fortune in stolen Confederate gold stashed in an unmarked grave in a remote cemetery of Sad Hill. The trio may have temporarily formed an alliance but they're strange bedfellows, and it looks like no good's going to come of it, things are going to get bad, then ugly.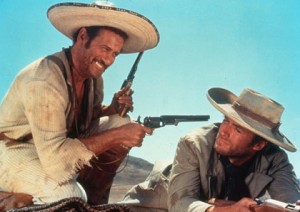 Benefiting from a much larger budget than before (at $1,600,000), Leone's stylised and operatic Civil War Western is a great movie in its own right but it can also be viewed as a splendid dress rehearsal for his Western masterwork Once Upon a Time in the West (1968), which he was already planning. Leone's direction is astoundingly vigorous and showy.
The original story and screenplay, partly by Leone, delivers big time, succeeding on all fronts, plot, character, atmosphere and significance. The Good, the Bad and the Ugly's got absolutely everything: it's ambitious and amusing and exciting.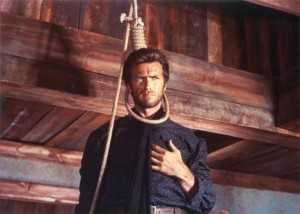 Eastwood's the good one, Van Cleef's bad and, I'm afraid, Wallach's the ugly one here, though you'd really think with the last two it would be the other way round. The 36-year-old Eastwood again shows his commanding skill as Western hero in a great action performance, Van Cleef's a super-cool villain and Wallach, with loads to do, even more than Eastwood, is outstanding.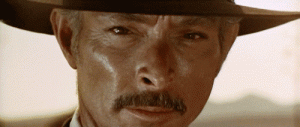 This thrilling movie is one of the best Westerns, spaghetti or otherwise, ever made. It's propelled along by a great bag of tricks, enormous close-up shots of Eastwood, bizarre visual flourishes in Tonino Delli Colli's dazzling cinematography, Ennio Morricone's catchy, essential score, a convincing Civil War atmosphere and Leone's wry black humour.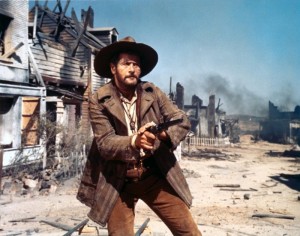 A tremendous climax confrontation at the cemetery finishes the movie and the whole Dollars series with the grandest of flourishes. It was mostly filmed in Spain, at Almeria, Burgos and Carazo (the fake Sad Hill cemetery at the climax, now a tourist attraction), with some studio work in Rome. The original Italian version runs 181 minutes but the international version ran 162 minutes.
Though sold as a sequel, it takes place before the events of its predecessor For a Few Dollars More. Van Cleef's a villain here and a good guy in Dollars More. Mario Brega appears in all three films, as the villain's henchman.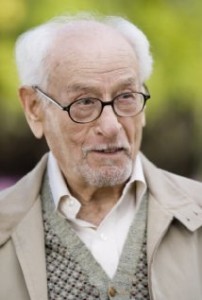 Eli Wallach died on 24 June 2014 aged 98. Wallach, who won a Tony Award in 1951 for playing Alvaro in Tennessee Williams's original production of The Rose Tattoo, made his movie debut as a cotton-gin owner trying to seduce a virgin in Elia Kazan's Baby Doll (1956) and carried on working well into his nineties.
(C) Derek Winnert 2013 Classic Movie Review 157 derekwinnert.com
Link to Derek Winnert's home page for more film reviews: http://derekwinnert.com/