Send for Paul Temple [The Green Finger] * (1946, Anthony Hulme, Joy Shelton, Tamara Desni, Jack Raine, Beatrice Varley) – Classic Movie Review 4488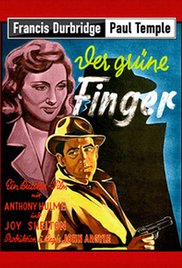 Writer-producer-director John Argyle's 1946 British mystery thriller gets the Francis Durbridge Paul Temple film series off to a very shaky start.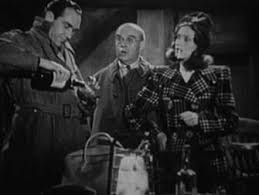 Anthony Hulme and Joy Shelton star as novelist Paul Temple and a woman newspaper reporter called Steve, who combine efforts to uncover a ring of gem-thieves who have killed the reporter's investigating brother. The acting is none too thrilling in this poor, unconvincing first cinema outing in a franchise of four for British radio's famous sleuth Paul Temple, based on the serial by Francis Durbridge.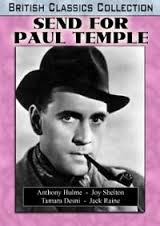 Despite a good original radio serial and Durbridge working on the screenplay with the producer-director John Argyle, the script is far too melodramatic, the production cheap looking and Hulme makes insufficient impact as Temple. Jack Raine plays Scotland Yard's Sir Graham Forbes – and survives to return for the sequel.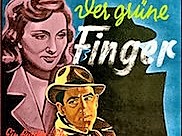 Also in the cast are Tamara Desni as Diana Thornley, Beatrice Varley as Miss Amelia Marchment, Hylton Allen, Maire O'Neill, Philip Ray, Olive Sloane and Michael Golden, with Richard Shayne as Chief Inspector Richard Dale, Melville Crawford as Chief Inspector Gerald Harvey, Edward V Robson as Inspector Merritt and Norman Pierce as Sergeant Morrison, and Charles Wade as Temple's valet Rikki.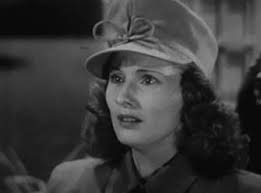 It is produced by Argyle, distributed by Butcher's, shot by Geoffrey Faithfull, scored by Sidney Torch and designed by George Paterson.
It is followed by Calling Paul Temple (1948), Paul Temple's Triumph (1950) and Paul Temple Returns (1952), in which Hulme was replaced by John Bentley and Argyle was replaced by Maclean Rogers.
© Derek Winnert 2016 Classic Movie Review 4488
Check out more reviews on http://derekwinnert.com