Suspicion ***** (1941, Cary Grant, Joan Fontaine, Cedric Hardwicke, Nigel Bruce, Dame May Whitty, Isabel Jeans, Leo G Carroll) – Classic Movie Review 441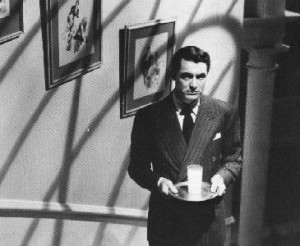 In the first of his four memorable collaborations with Alfred Hitchcock, Cary Grant stars as the handsome, dark and dashing man-about-town Johnny Aysgarth, always borrowing money from friends. Joan Fontaine also stars as the naturally beautiful but mousy Lina McLaidlaw, who meets him in a first class train carriage travelling with a third class ticket. She finds it charming.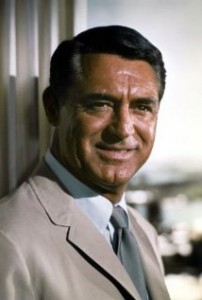 He calls her 'Monkey Face'. Not every woman would like this, but Lina does. Johnny courts Lina and she marries him, even though she knows he's a liar, gambler, cad and a trickster. But soon after the wedding and honeymoon, she starts to suspect that he wants to kill her for the insurance money.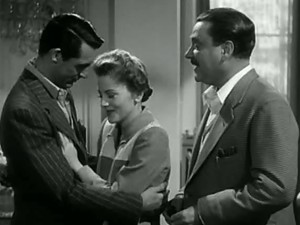 Alfred Hitchcock's richly enjoyable and likeable 1941 thriller is a sweaty exercise in anxiety. Both stars are at the peak of their career, powers and attraction. In some ways it's one of Hitchcock's lightweight movies yet, like Grant, it has polished veneer and a dark side that combine to keep it fascinating.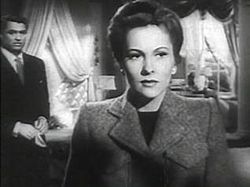 Made in the middle of World War Two, Suspicion is set in a phony-seeming England, perhaps because Hitchcock wanted to pander to the American audience with crowd-pleasing cliches or perhaps just because it was made a long way away for the UK in a studio-based, set-bound Hollywood.
'The elegant sitting rooms, the grand staircases, the lavish bedrooms and so forth, those were the elements that displeased me,' said Hitchcock. 'We came up against the same problem we had with Rebecca, an English setting laid in America. I wanted authentic location shots. Another weakness is that the photography was too glossy.' He's saying he wanted to make an authentic film noir but the producers and studio RKO wouldn't allow it.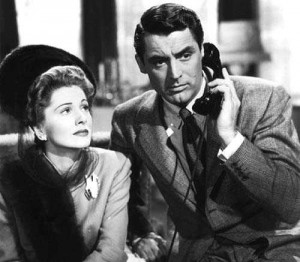 Fontaine surprisingly won a Best Actress Oscar, which she should have won for Hitchcock's Rebecca the previous year. She's more impressive in Rebecca, though she is still very effective here. Grant gives a compelling, commanding portrait of a man who exudes suspicion, and finally chills as he brings her her bedtime drink (with the glass lit from inside).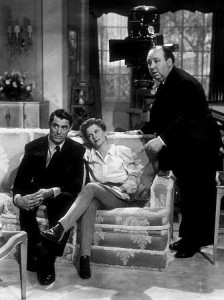 Nigel Bruce (Dr Watson in the Basil Rathbone Sherlock Holmes films) amuses as Grant's fussy Johnny's friend and business partner, Beaky. There is also a fine roster of star character actor support from Sir Cedric Hardwicke (Rope) as General McLaidlaw, Dame May Whitty (Miss Froy in The Lady Vanishes) as his wife Mrs McLaidlaw, Leo G Carroll (North by Northwest) as Captain Melbeck, Isabel Jeans, Heather Angel, Auriol Lee and Reginald Sheffield. Though he said they should be treated like cattle, there is no doubt that Hitchcock loved actors and tried to cast the best.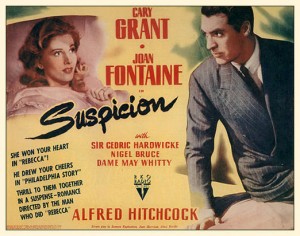 Hitchcock relishes bringing out the dark side of Grant's personality, as he did again so memorably in Notorious (1946). Based on Anthony Berkeley's novel Before the Fact (writing under the pseudonym Francis Iles), the effective screenplay gives a disturbing, classic workout to the themes and issues involved in the mounting suspicion of a loved one.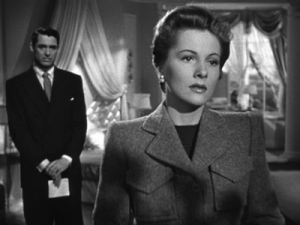 It's a pity that Hitchcock was forced by censorship of the day to change the ending in which Grant was revealed as a would-be killer, though the writers Samson Raphaelson and Joan Harrison had problems with the ending from the very first draft by Hitchcock's wife Alma Reville). 'I'm not too pleased with the way Suspicion ends,' said Hitchcock. However the prolific and clever Raphaelson pronounced Suspicion 'in many ways my best screenplay.'
Nevertheless, Hitchcock still manages plenty of tension and unsettling atmosphere throughout, and it's a supremely smooth and highly entertaining movie.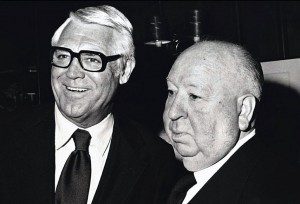 Grant became Hitchcock's favourite star and friend. He died on November 29 1986, aged 82. Notorious, To Catch a Thief and North by Northwest are his other films with Hitchcock.
The dog in the movie is a Sealyham Terrier named Johnny, Hitchcock's own dog.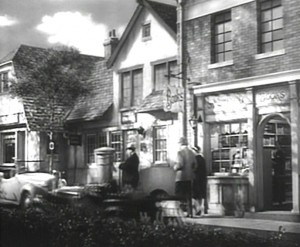 The Hitchcock cameo is about 45 minutes in, posting a letter at the village post office.
It was also Oscar nominated as Best Picture and for Best Score (Franz Waxman).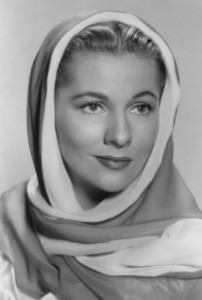 Enduring movie icon Joan Fontaine died onaged 96, at her home in Carmel, California, on her estate known as Villa Fontana. Her last cinema movie was The Witches in 1966, but she carried on working in theatre and TV till the TV Movie Good King Wenceslas in 1994. She was fully compensated for not winning the Oscar for Rebecca in 1940 by winning here for Suspicion.
'You know, I've had a helluva life,' she said. 'Not just the acting part. I've flown in an international balloon race. I've piloted my own plane. I've ridden to the hounds. I've done a lot of exciting things.'
http://derekwinnert.com/rebecca-classic-film-review-72/
© Derek Winnert 2013 Classic Movie Review 441
Check out more reviews on http://derekwinnert.com/