Psycho ***** (1960, Anthony Perkins, Janet Leigh, Vera Miles, John Gavin, Patricia Hitchcock, Martin Balsam, John McIntire, Lurene Tuttle) – Classic Movie Review 8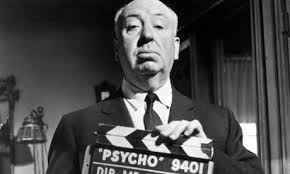 'Do you have any vacancies?' 'Oh, we have 12 vacancies. 12 cabins, 12 vacancies.'
Alfred Hitchcock's once dreaded and despised nail-biting 1960 horror classic had people boycotting it in fear at the cinema and eventually hiding in terror behind their sofas when it was shown on TV. Walt Disney himself called it 'that disgusting movie'. But it is now relished and admired everywhere as an inspired pure-cinema chiller masterpiece of intelligent thrills and suspense – and endlessly reworked, copied or used as a template for inferior movies.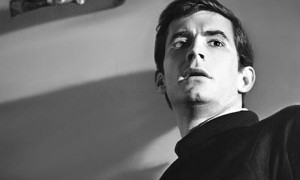 In the role she will always be remembered for, Janet Leigh is astonishingly charismatic and authoritative in an electric performance as Marion Crane, the young secretary impulsively fleeing from Phoenix, Arizona, with an envelope of money belonging to her boss's client. It's $40,000 ($315,000 in today's money).
She is supposed to take it to the bank but instead just she drives off in her 1957 Ford sedan with it to a new, better, richer life at her boyfriend Sam's store in Fairvale, California. But, on the way, she starts to feel guilty and scared of getting caught. Exhausted and caught in a blinding rainstorm on a dirty night, she heads off the main road and fatefully pulls over at the remote and eerie Bates Motel.
There she is greeted by a young, handsome and sympathetic if distinctly nervous-seeming Anthony Perkins, also giving a career-best turn, as the magnificently tormented, twitchy and mother-fixated hotel keeper Norman Bates ('a boy's best friend is his mother'). Two career-best performances: it is an amusing irony that Hitchcock, who infamously called actors 'cattle', nevertheless always brought out the best in his actors.
The director found to his dismay that there was total studio resistance to the project – this wasn't the kind of movie they understood at all, so Hitch put up his own money, even mortgaging his house to finance it. Always the ultimate showman, he understood public taste far better than the old-style Hollywood moguls. The gamble paid off big time: an $800,000 movie took more than $40 million at the box office, a nice little earner.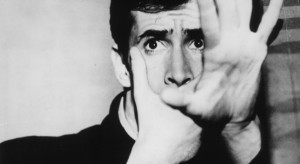 With initial question marks over the movie's financial prospects, a fired-up Hitchcock went to work filming briskly (in just 30 days) and cheaply in black and white in the style of his then current TV series, Alfred Hitchcock Presents. What was it that most fascinated him: the black humour, the red herrings, the popular psychiatry, the technical challenges, upsetting his critics, scaring the public, or in seeing just how far he could push the boundaries in shocking his audience?

You would think a film that depends on tension, shocks and surprises would only work its magic once, but not so: it still grips after any number of viewings. It's the director's show, but praise too for title designer and artistic consultant Saul Bass who (allegedly) probably filmed the shower sequence, John L Russell for the sharp, crisp black and white photography and Bernard Herrmann for the famous vintage string-dominated score ('33 per cent of the effect of Psycho is due to the music', said Hitch.)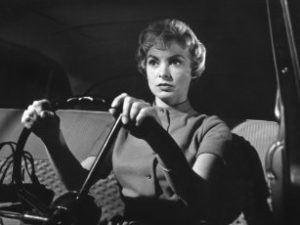 I haven't mentioned the screenplay. Fascinated by the story of the real-life American serial killer Ed Gein that also inspired The Silence of the Lambs, Hitch bought the rights to Robert Bloch's Gein-inspired novel (anonymously, so he only paid a measly $9,000), and hired young writer Joseph Stefano to write the script: it was his crucial idea to pump up the focus on the fate of Marion Crane. It was only Stefano's second screenplay (after The Black Orchid in 1958), and a masterpiece, of a level he could never achieve again.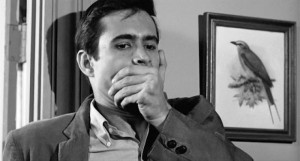 And the acting is spot-on throughout too: it's like ice and fire, you can feel it radiating off the screen, not only by Perkins and Leigh, but also John Gavin as her illicit lover Sam, Vera Miles as her investigating sister, Patricia Hitchcock as her co-worker, Martin Balsam as the sweaty detective Arbogast, John McIntire as the local sheriff, Lurene Tuttle as his wife, Mort Mills as the creepy highway patrol officer and Simon Oakland as the doctor.
Many of them don't have much too do, but they make every second count. Leigh's 25 minutes on celluloid in Psycho are her ticket to posterity, just as Perkins's 90 minutes here are too. And, in some ways, its entire blissful 109 minutes are Hitch's claim to eternal fame too. In his usual cameo, six minutes into the movie, he is seen through the office window wearing a Stetson cowboy hat, just as Janet Leigh is about to come through the door.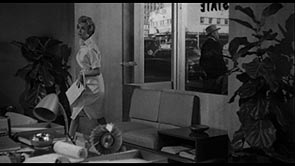 All of today's horror films start from this point and owe a debt to Psycho, it's that important and influential. But best of all, it's just plain brilliant in itself. Helped by the gleaming black and white images, it is still strangely undated and 'modern'. It seems so freshly minted that it's a shock to realise it's way over 50 years old.
Three much lesser sequels followed, Psycho II, Psycho III and Psycho IV, all with Perkins (and one directed by him) who simply could never shake the role off he was so closely identified with it, and it was faithfully (and pointlessly) remade as Psycho in 1998 in colour by Gus van Sant. The 2012 film Hitchcock with Anthony Hopkins centres on the filming of Psycho. Now there's a TV series, Bates Motel.
http://derekwinnert.com/north-by-northwest-classic-film-review-4/
http://derekwinnert.com/the-39-steps-classic-film-review-119/
© Derek Winnert 2013 Classic Movie Review 8
Check out more reviews on http://derekwinnert.com/