Last Tango in Paris **** (1972, Marlon Brando, Maria Schneider, Jean-Pierre Léaud) – Classic Film Review 377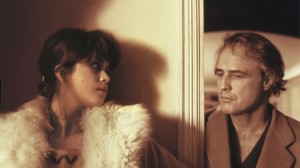 'Go, get the butter!'
Marlon Brando, aged 48, relishes his most infamous role as the middle-aged American Paul who enjoys a sexual fling with young Frenchwoman Jeanne (Maria Schneider, just 20) in director Bernardo Bertolucci's notorious and highly controversial 1972 film about a love affair without love.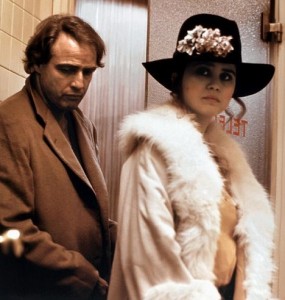 It's a film that's way more famous as a benchmark for its scandal than as a movie. Hence its popularity at the time and its enduring reputation. Most people have heard of it but how many have actually seen it now? Is it any good? Well, yes and no. Maybe it's not really a good film, but it is an interesting one, in many ways. Certainly it can't be ignored as a phenomenon.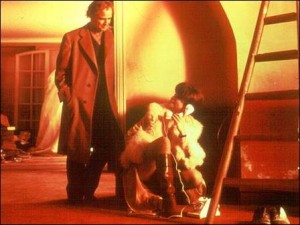 In Bertolucci's fantasy story, Paul and Jeanne are strangers meeting in a Paris apartment where they have sex, and pursue their entirely physical relationship on the understanding they don't tell each other their names or their life stories. There has to be some kind of story and back story, otherwise it would be simply a porn movie. So we do discover that Jeanne has a fiancé and is planning to marry a cinéaste film director (played by Jean-Pierre Léaud) while we learn too that Paul is depressed by his wife's suicide and that his mother taught him to appreciate nature.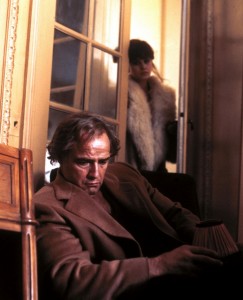 But it is kind of a porn movie anyway, though not really a very good one. Its rampant sex scenes led to the film gaining great worldwide notoriety and obscured its real merits – the bravura acting, characters that intrigue with so little to go on, and direction that keeps you watching astounded.
Despite quite a bit of foolishness, some risible dialogue, some embarrassing scenes and some unintentional laughs, it does still manage to rivet the attention. Brando, improvising most his dialogue, and Schneider bring all the conviction that's possible to their performances.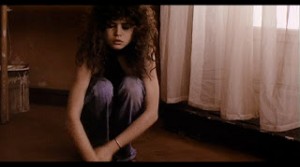 Schneider does look disturbingly like a boy, giving rise to the idea that the story only really makes sense if it were about two gay men. After Ingmar Bergman suggested this, Bertolucci responded that he accepted all criticisms of his film as valid.
Brando's scripted lines were taped to her naked body because of his dyslexia and problems with remembering his dialogue. Alas, Brando went on to cause similar problems in filming Apocalypse Now and Superman.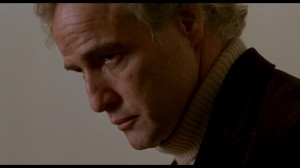 But, for all its many faults, Last Tango is still quite a remarkable, brave study of human anguish and emotional pain, of loveless passion and of the heat of obsession. Maybe surprisingly, it's still a bit of an eye-opener and has easily maintained its reputation for notoriety down the years.
Also in the cast are Massimo Girotti, Catherine Allégret, Maria Michi, Giovanna Galletti, Gitt Magrini, Luce Marquand, Marie-Hèlène Breillat, Dan Diamant, Catherine Sola, Mauro Marchetti, Laura Betti, Veronica Lazar, Mimi Pinson and Darling Légitimus.
Running 130 minutes, it is produced by Les Productions Artistes Associés and Produzioni Europee Associati, released by United Artists, written by Bernardo Bertolucci, Franco Arcalli and Agnès Varda, shot by Vittorio Storaro, produced by Alberto Grimaldi, scored by Gato Barbieri and designed by Fernando Scarfiotti.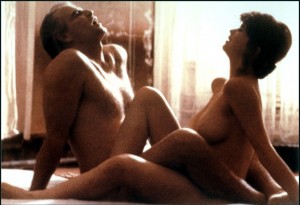 It was a censorship nightmare, and got prosecuted for obscenity in Italy and Britain. Bertolucci, Brando, Schneider and producer Alberto Grimaldi were charged with pornography by a court in Bologna. They were acquitted but Bertolucci lost his civil rights including his right to vote for five years.
In the UK, it was passed for showing in cinemas with only a minor cut, but a private prosecution was brought against the United Artists studio in January 1974 by 69-year-old Edward Shackleton, a Salvation Army member and leading light in the executive committee of Mary Whitehouse's pro-censorship Festival of Light party. The case went to the Old Bailey but it collapsed when it was ruled that the Obscene Publications Act did not, at that time, apply to films.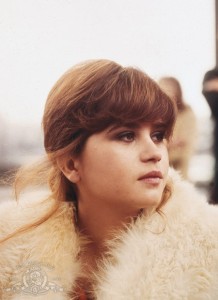 The make of French butter used in the film's most infamous scene is Président. 'Passe moi le beurre!' or rather 'Go, get the butter!' is now cheerily recalled as one of The 100 Greatest Movie Lines. Schneider later explained: 'I never use butter to cook any more. Only olive oil. That scene wasn't in the original script. It was Marlon Brando who came up with the idea. They only told me about it before we had to film the scene and I was so angry.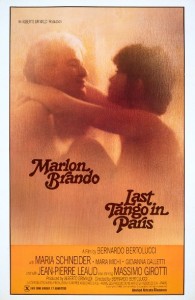 'I should have called my agent or my lawyer because you can't force someone to do something that isn't in the script, but at the time I didn't know that. Brando said to me "Maria, don't worry, it's just a movie", but during the scene, even though what Marlon was doing wasn't real, I was crying real tears.
'I felt humiliated and to be honest, I felt a little raped, both by Marlon and Bertolucci. After the scene, Marlon didn't console me or apologise. Thankfully, there was just one take.'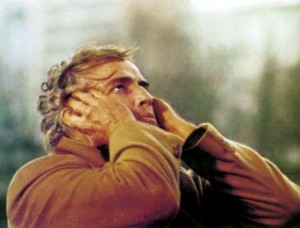 Brando died on 1 July 2004, aged 80. Schneider stopped filming in 2008 and died of cancer on 3 February 2011, only 58. She said: 'When I read the script, I didn't see anything that worried me. I was 20. I didn't want to be a star, much less a scandalous actress – simply to be in cinema. Later, I realised I'd been completely manipulated by Bertolucci and Brando.
'Bertolucci is more of a gangster than a movie director. He's one of my enemies. I felt very sad because I was treated like a sex symbol, I wanted to be recognised as an actress, and the whole scandal and aftermath of the film turned me a little crazy and I had a breakdown.'
Vittorio Storaro, the film's Oscar-winning cinematographer, strongly defended Bertolucci, saying: 'I was there. We were doing a movie. You don't do it for real. I was there with two cameras and nothing happened. Nobody was raping anybody.'
http://derekwinnert.com/the-godfather-classic-film-review-2/
© Derek Winnert 2013 Classic Movie Review 377
Link to Derek Winnert's home page for more film reviews: http://derekwinnert.com/