Fame Is the Spur *** (1947, Rex Harrison, Lilli Palmer, Margaret Johnston, Godfrey Tearle, Griffith Jones, Guy Middleton, Jean Kent, Marie Lohr, Garry Marsh, David Horne, Alan Wheatley) – Classic Movie Review 4431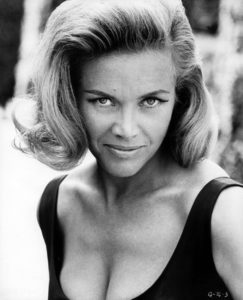 Honor Blackman makes her film debut in the non-speaking part of Emma in Fame Is the Spur (1947).
The Boulting Brothers' 1947 British film adaptation of Howard Spring's book chronicling the rise and disillusionment of a British Labour Party politician, Hamer Radshaw (Michael Redgrave), is a solid if not scintillating piece of work. Radshaw's story is supposedly fictionalised from the real-life story of the first Labour Party Prime Minister, Ramsay MacDonald. As Radshaw rises from a Manchester slum to a job in the British Cabinet, his socialist beliefs take a battering, while he sacrifices his ideals and friends along the way.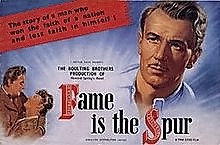 Redgrave is on fine form in one of his notable star appearances and there is also worthy acting by Rosamund John as Radshaw's women's rights fighter wife Ann, Marjorie Fielding as the suffragette aunt Lizzie, Carla Lehmann as Lady Lettice, Hugh Burden and Bernard Miles as Radshaw's friends Arnold Ryerson and Tom Hannaway, Seymour Hicks, as Lord Lostwithiel and David Tomlinson as a stuffy Tory, Lord Liskeard.
The film is interesting but somehow the intriguing material does not ignite and inspire on screen, and a BBC TV serial version in 1982 had the same problem.
It is directed by Roy Boulting and John Boulting, and produced by John Boulting, with the screenplay by Nigel Balchin and cinematography by Gunther Krampf, Harry Waxman and Richard S Pavey, as well as the score by Alan Rawsthorne and John Wooldridge.
Also in the cast are Maurice Denham, Kenneth Griffith, Guy Vernay, Anthony Wager, Brian Weske, Jean Shepherd, Percy Welsh, Milton Rosner, Wylie Watson, Gerald Fix and Charles Wood.
© Derek Winnert 2016 Classic Movie Review 4431
Check out more reviews on http://derekwinnert.com