The Browning Version **** (1951, Michael Redgrave, Jean Kent, Nigel Patrick, Wilfrid Hyde White, Bill Travers, Ronald Howard, Peter Jones, Sarah Lawson) – Classic Movie Review 4012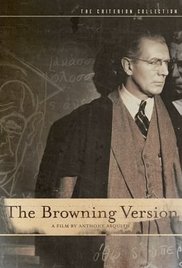 Michael Redgrave's wonderfully subtle and sharply observed performance as the disillusioned old classics teacher Andrew Crocker-Harris lifts high director Anthony Asquith's stalwart 1951 version of Terence Rattigan's extremely touching one-act play.
Redgrave plays Crocker-Harris, the classics master as a posh English boys' public school, who discovers both his wife's infidelity and that both his headmaster and pupils despise him, just as he is about to retire because of poor health from a heart ailment. Naturally, he loses interest in both his life and his job in his final days in employment as he confronts his failure as a teacher and husband.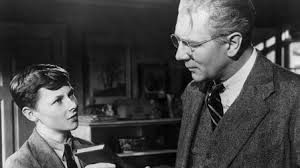 If Redgrave triumphs in a perfect performance, the other performers seem less comfortable, though, with Jean Kent slightly misjudging her performance as Millie Crocker-Harris, and Asquith is left relying too heavily on Redgrave. The movie has a post-war austerity low-budget feel about it, so the production looks rather tatty, though Desmond Dickinson's black and white cinematography and Carmen Dillon's set designs help out.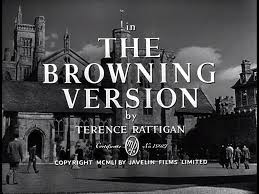 However, the affecting situation, pleasing dialogue and Redgrave's performance are all still extremely moving, producing a wonderful emotional experience, with the help of Rattigan's own finely honed adapted screenplay. Brian Smith plays Taplow, the boy who offers Crocker-Harris the titular Browning book.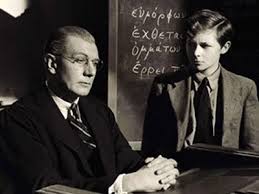 It is Sarah Lawson's film debut (as Betty Carstairs). Also in the cast are Nigel Patrick, Wilfrid Hyde White, Bill Travers, Ronald Howard, Peter Jones, Brian Smith, Judith Furse, Scott Harrold, Paul Medland, Josephine Middleton and Ivan Samson.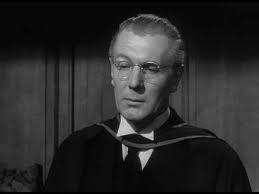 It was remade by Mike Figgis as The Browning Version in 1994 with Albert Finney as Crocker-Harris, Michael Gambon, Matthew Modine, Julian Sands, Greta Scacchi and Ben Silverstone as Taplow.
© Derek Winnert 2016 Classic Movie Review 4012
Check out more reviews on http://derekwinnert.com