Yankee Doodle Dandy ***** (1942, James Cagney, Joan Leslie, Walter Huston) – Classic Movie Review 1589
Director Michael Curtiz's triumphant triple-Oscar-winning 1942 dramatic musical showbiz biopic of the life of renowned American musical composer, playwright, actor, dancer and singing star George M Cohan is gloriously rumbustious and effervescent. Packed with toe-tapping dancing and flag-waving tunes from WWI originally designed inspire Americans to go to war in World War Two and get them through the bad times, it remains a feel-good joy to watch as time goes by.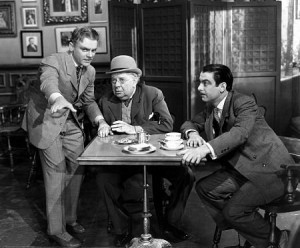 It showcases an irresistible, showstopping star performance from the great song 'n dance man James Cagney, who won the Best Actor Oscar for his all-singing, all-dancing role as Cohan that's a revelation to those who only think of him being able to play a typecast tough guy or movie gangster. Cagney sure puts the zest into the movie, while the director, Curtiz, shoots with an infectious zeal that brings the old patriotic material bounding back to vibrant life.
Joan Leslie is an appealing co-star as Cohan's wife Mary and Oscar-nominated Best Supporting Actor Walter Huston makes an affecting job of playing Cohan's father Jerry.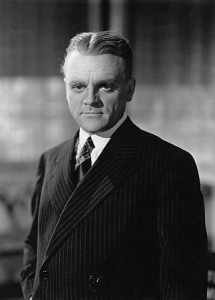 It's from an Oscar-nominated original story by Robert Buckner, who also wrote the coherent and incisive screenplay with Edmund Joseph. The story takes Cohan from his early days as a child star in his family's vaudeville show to his triumphant comeback when he received a medal from the US President for his special contributions to America.
There were two other Oscars for Best Scoring of a Musical (by Heinz Roemheld and Ray Heindorf) and Best Sound Recording (Nathan Levinson), but it missed out on Best Picture, after five other nominations, including also Best Director, Best Original Story, Best Supporting Actor and Best Film Editing. Songs include George M Cohan's 'Give My Regards to Broadway', 'I Was Born in Virginia' and the effervescent 'Yankee Doodle Boy'.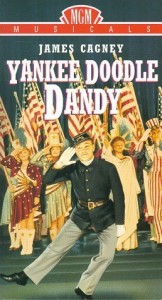 Look out for Eddie Foy Jnr playing Eddie Foy Snr, as well as Rosemary DeCamp, Richard Whorf, George Tobias, Jeanne Cagney, Irene Manning, S Z Sakall, George Barbier and Walter Catlett.
The two-disc special edition DVD shows the film and James Wong Howe's gleaming cinematography in all their glory.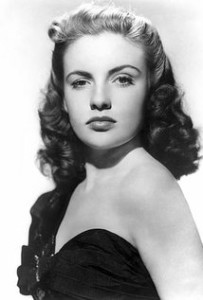 Joan Leslie died on October 12 2015, aged 90. Among her best-known movies are Sergeant York (1941), High Sierra (1941), Yankee Doodle Dandy, This Is the Army (1943) and The Sky's the Limit (1943).
© Derek Winnert 2014 Classic Movie Review 1589
Check out more reviews on http://derekwinnert.com/